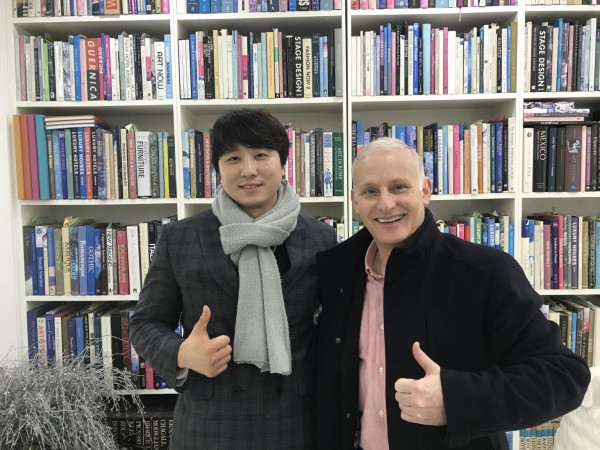 NiX Mobba signed an MOU with Gaimin.io to further expand their gaming-related services like payment processes and digital assets management into Europe using Gaimin.io's blockchain gaming platform.
NiX Mobba's Chief Executive Officer James Kim is a known serial entrepreneur in South Korea. NiX started as an AR-based Blockchain game development company. It has expanded to payments, launched MOBBA (Multiplayer Online Blockchain Battle Arena) Platform, and is currently consolidating the company's position as a professional EOS based Game Accelerator.
The Gaimin.io project is a blockchain-powered gaming platform that connects the world's largest supply of distributed GPU processing power. They have successfully completed three fundraising IEOs and are currently embarking on their forth IEO with Probit Exchange, to be on 24th February 2020 to better position themselves in the South Korean market.
In the MOU, Gaimin.io will need to reach out to their existing partners, primarily in Europe, to introduce and adopt NiX's services while NiX Mobba will assist Gaimin in the South Korean market and explore using NiX Pay on their blockchain gaming platform.
"I am glad to know Gaimin.io and to have signed the MOU with them. They have shared their grand vision and demonstration of their technology platform with me and my CTO. We find that it is a perfect match for both companies. We are excited to bring our product NiX Pay to Europe through this partnership with Gamin.io and assist them in the South Korea market. We want to see Gaimin grow as well," James Kim shared.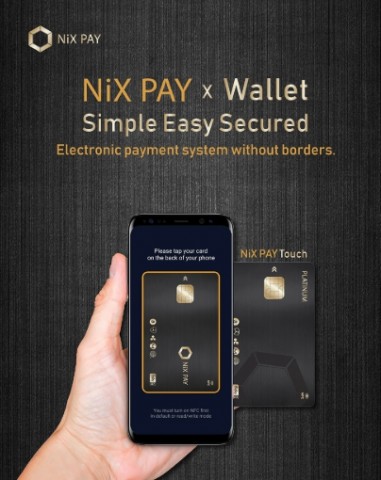 NiX Pay is one of the NiX Mobba product line. It is simple, easy to use, and secure. Users will need to "tap" via NFC technology, and their payment will be automatically made. NiX's existing ecosystem and framework allows electronic payments across borders seemingly.
Clive Aroskin, COO of Gaimin.io added: "Partnering with NiX Mobba who are already established in the gaming market is a dream come true for Gaimin.io. The user base for gamers in South Korea, in general, is huge. They are ranked top 5 in the world and had over $ 5.6Bn of in-game revenue in 2018. This is a market that we need to be in, and NiX filled that gap. We also hope to adopt NiX Pay into our blockchain gaming platform to facilitate the buying and selling of gaming assets. My team much prefers working and collaborating with partners instead of developing something new for the sake of doing it. Again NiX Pay fits perfectly. We look forward to working closely with them."
During the MOU signing, Gaimin also informed NiX that they had launched their GPU mining plugin module and will continue to work on the rest of the modules; such as the marketplace and social media control center. James, who has recently invested into a fashion label called 'Andre Kim & NiX' that designs clothing for eSports players and teams, also mentioned the idea of putting eSports merchandise on the marketplace. The MOU ended with more insights on the table and more business developments in the future.
For future developments and updates, please visit www.nixblock.com and www.gaimin.io.
About NiX Mobba
NiX Mobba is a blockchain-related game development company that introduced the first mobile game Coin Monster that applied augmented reality (AR) to cryptocurrency. They specialized in payment, games development, augmented reality deployment and blockchain technology solutions. NiX Mobba is registered in South Korea and Singapore.
About Gaimin.io
The Gaimin.io project is a blockchain-powered gaming platform which connects the world's largest supply of distributed GPU processing power, which belongs to the 1.3 billion gaming PCs in the global gaming community, with the rapidly growing, worldwide demand for massive processing power, therefore allowing passive monetization of the gamer's GPU when not being used for gaming.
Original Source:
https://blockcast.cc/press-releases/nix-mobba-partners-with-gaimin-io-to-expand-game-payment-services-in-europe/
Media Contact
Company Name: Blockcast.cc
Contact Person: Jenny Zheng
Email: Send Email
Phone: +65 98832707
Country: Singapore
Website: https://www.blockcast.cc