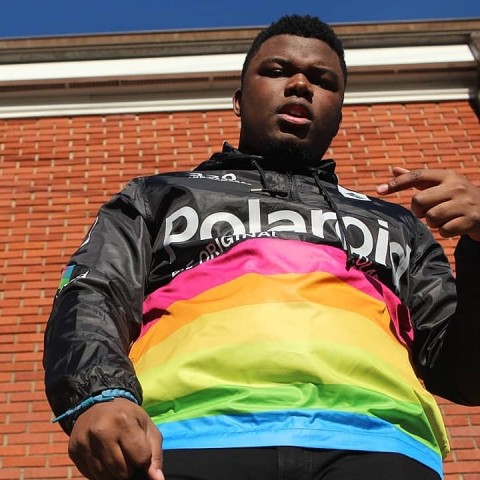 MusicoftheDavid is a producer, singer, and songwriter who has recently released his new single "Big Love" featuring smooth flowing vocals by the artist and romantic, rhythmic beats. Hailing from Marietta, GA, the artist began his journey at a very young age, playing the violin when he was in second grade. Growing up, he learned more instruments and refined his vocal skills, while studying music at the University of Kentucky.
In this exclusive interview, MusicoftheDavid opens about his journey into the music industry so far and upcoming projects.
Interviewer: Give us a brief of your background, please.
MusicoftheDavid: I was born in Miami, FL, but moved to Marietta, GA. I started off playing violin in second grade, and the drums a little bit before that. I was always a musical person, to be honest. I went through my life playing violin and whatever else I could pick up until finally joining chorus in high school, and the rest is history! I auditioned for the University of Kentucky, won their opera competition, and am finishing my degree there in May!
Interviewer: What inspired you to become a musician?
MusicoftheDavid: My inspiration mostly came from my family. My parents really supported me, and they loved music. It was just a really good environment to make music with.
Interviewer: Congrats on the great response received on your latest single "Big Love". Tell us more about it.
MusicoftheDavid: This song was made for everyone in some way, shape or form. I sang the lines about weight only because it was easy to relate to for all the listeners. The songs ultimate goal and message was talking about loving yourself, and waiting for everyone else to catch up to what you've already accepted. We shouldn't need everyone's approval to love ourselves. We should love ourselves for who we are, and then place ourselves with people who feel the same way.
Interviewer: Tell us about your musical journey so far.
MusicoftheDavid: My journey was pretty gnarly, to be honest. I started playing drums as early as I could remember, and by second grade, I got into the violin. From there, I learned instruments everywhere I could. One day, someone heard me sing and said: "you should try out singing". So, I did, and that ended up carrying me on to college, where I did study voice. Now I'm here, ya' dig?
Interviewer: Wow, that's amazing. So, What is your goal as a musician? Also, tell us about your upcoming projects.
MusicoftheDavid: I want to eventually get signed, but my music is more about getting relatable content to the listeners. I want my music to really show people that anyone can make it in their respective field without compromising on their values. It might take a little longer, it can sometimes be a little harder, but oh so worth it when the goal is achieved. As for upcoming projects, I am sitting on a small vault of music, and they really vary from pop to hip-hop. My next release is going to be a little different from this one. I can't stop at just one genre; that would be too frustrating. So, look out for the next project because it's on the way!
Listen to MusicoftheDavid's latest single "Big Love" through this LINK.
Media Contact
Company Name: G Media
Contact Person: Press Executive
Email: Send Email
Country: United States
Website: www.facebook.com/gmediasolutions