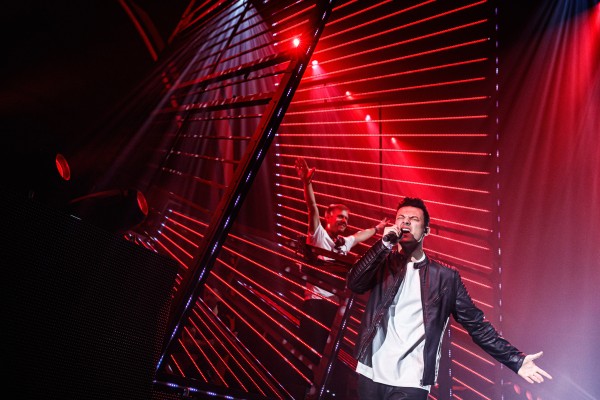 Avalan's remarkable talent for DJing and singing has garnered the attention of leading musicians and DJ's including Afrojack, who signed him up for his Wall Recordings label through which he toured around Europe, playing in several major festivals. More recently, Avalan rocked the US audience as he joined Dutch DJ Armin van Buuren for his 'Balance' tour. He spent 3 weeks with the DJ doing a roadtrip across the USA, performing in front of a live audience. He did a total of 15 shows in 21 days.
Born and raised in Amsterdam within a musical family, the 22-year-old multi-talent artist Avalan developed a deep interest in music while growing up. He started working on improving his musical skills from an early age and learned to play multiple instruments like Piano and Guitar. In fact, he was noticed for his talent at a young age and cast in one of the lead roles in Disney's Tarzan the musical. At the age of 19, he was discovered by popular DJ Afrojack who provided him a great platform to showcase his talent at various festivals. He also impressed the crowd with his vocal skills by performing at the Amsterdam Music Festival during the Amsterdam Dance Event in 2018.
For the past couple of years, Avalan is persistently working on developing his sound, and producing skills. After working with some of the biggies of the industry including Afrojack, Armin van Buuren, and Will.I.AM, it's time for him to step into the limelight and follow his passion for becoming a top singer and songwriter. In November 2019, he made his first official release "Sucker for Love" with DJ Armin van Buuren. Avalan is also working on his debut Pop album that will showcase his talent as a singer and songwriter. For his album, he is spending a lot of time in the studio with some of the best writers and producers in Europe and America.
Whether it's producing exciting new Pop or Dance tracks, writing for artists behind the scenes or adding vocals to his own blend of Dance/Pop vibes, his undeniable unique talent already got him noticed by some of the greatest artists out there. With a debut album and several collaborations on the way, it's finally time for Avalan to shine.
Follow Avalan on Facebook and Instagram for his latest updates.
Media Contact
Company Name: G Media
Contact Person: Press Executive
Email: Send Email
Country: United States
Website: www.facebook.com/gmediasolutions