Amidst the heightened political tensions in the Middle East and the Persian Gulf, most people assume that it is almost impossible for Iranians to acquire student visas to the United States, Canada as well as other European countries. On the contrary, several governments within America and Europe have shown their continued support to the Iranian students. In fact, during this time frame, the number of interviews and visa grants for Iranian students has increased as compared to the past years.
Dr. Julia Ranjbar, the President and Founder of A2Z Concierge, has been playing a vital role in helping Iranians apply for student visas abroad- especially in the United States and Canada. In 2018 and 2019, A2Z Concierge was very successful, ranked 1st in the U.S. in terms of the number of visas issued for Iranian clients and ranked 2nd in Canada and European countries.
"In 2020, our goal is to improve our facilities and resources to help more Iranian students achieve their dreams. Besides, we seek to maintain the company's tremendous performance by producing the highest number of visas for Iranian students," revealed Dr. Julia Ranjbar while talking about her company.
The administration of President Trump and Prime Minister Justin Trudeau of Canada have been at the forefront in showing the world that the people of Iran are different from their government. This gesture has proved that most people around the globe are familiar with the hardworking and multi-talented traits of the Iranian students.
"Education allows building a foundation in which one can accomplish greatness. In this regard, I would like to take this opportunity to thank all authorities and embassies who have always supported Iranian students and facilitated the process of their visa issuance," said the young CEO.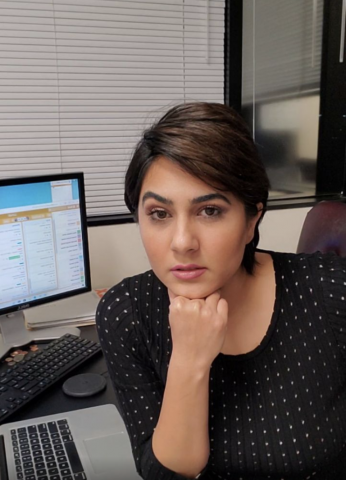 Notably, more than 98 percent of the cases of A2Z Concierge received their student visas for the U.S., Canada, and European countries, which is on the contrary of what most people might think and expect about visa issuance nowadays.
To learn more about A2Z Concierge, visit their website www.a2zconcierge.com or follow them on Instagram @a2z_visa
Media Contact
Company Name: A2Z Concierge
Contact Person: Dr, Julia Ranjbar
Email: Send Email
Address:21515 Vanowen st suite 201
City: Canoga park
State: CA 91303
Country: United States
Website: https://www.instagram.com/a2z_visa/