Making everlasting rap music
Miami, FL – Electrifying African American Rapper MrWalkinlick's song "Splashing on Purpose" is still currently trending. He released the single on April 15 2019. And since then till presently it is making swirls all over the world and the internet. MrWalkinlick style is exclusive, and he is very well skilled in the art of rapping. This is the reason behind the song's success.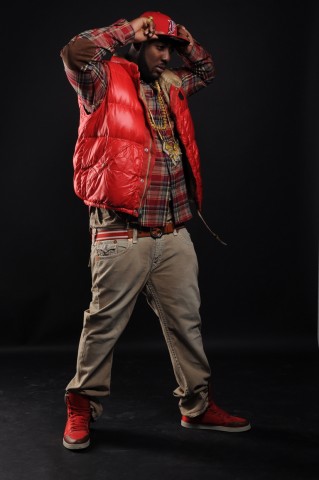 "Having such instant fame from the viral popularity of "Splashing on Purpose" was incredibly exciting for me," says MrWalkinLick. "While I've been working as a successful rap artist for the past 14 years, it was such an amazing experience to see my music become so popular literally overnight," notes American Rapper MrWalkinlick.
The song behind MrWalkinlick's popularity and climb to fame was the one and only song "Splashing on Purpose." After this very single was published he went viral. Becoming an internet sensational. His unique style of rapping has brought him so much accomplishment.
Before the release of "Splashing on purpose" MrWalkinlick's rap career has been making substantial advancement. In 2006 he was a student at North Miami High School. During those days he taped a remix of "Hustlin" a song by hip hop artist Rick Ross. After recording and releasing the song, every student in Miami and Broward County liked the song. A year later he got a recording deal and signed with Stack Money Entertainment.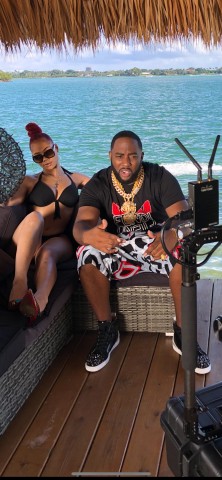 Subsequent to signing with Stack Money Entertainment. He has released a single titled "Dream." He has also collaborated with SMoovement to launch an 8-track album called SMOOVETAPE. MrWalkinlick is inspired by successful rap artists like Slick Rick, 2pac, and Bone Thugs-N-Harmony.
About MrWalkinlick
MrWalkinLick was born in Miami, Florida. MrWalkinLick grew up in the heart of the City of Miami. He had attended several schools before he finally moved in with his mother in North Miami. His father, on the other hand, was a well-respected man in Africa, so much that when he died, his remains were buried in Ode-Itsekiri AKA Big Warri, a city in southern Nigeria.
MrWalkinLick AKA KING has been featured on a number of verified blogs, especially those focused on the Nigerian music industry including Instablog9ja and TraceNaija. He has also been getting significant airtime on popular television stations in Nigeria such as MTV Base Africa, Sound City Africa, PlanetTv Radio, HipTV, and TraceTv.
For more information please visit www.mrwalkinlick.com.
Media Contact
Company Name: MrWalkinLick
Contact Person: Media Relations
Email: Send Email
Phone: 305-521-8642
Country: United States
Website: https://www.mrwalkinlick.com/