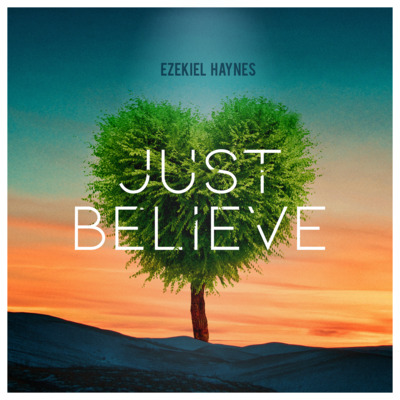 Tallahassee, FL – February 25, 2020 – Any music fan wondering where is Ezekiel Haynes, the solo musician behind albums like 'Reflections' and 'Faith's Lullaby' can sigh with relief. Ezekiel Haynes has been around, soaking in inspiration, and is out with his latest album, 'Just Believe'.
Here is some good news for music lovers, especially those who like smooth and alternative jazz or R&B. 'Just Believe' by Ezekiel Haynes will fulfill their need to feel refreshed and rejuvenated. The easy listening songs carry a smooth Jazz print all over, and the journey is full of life and love. The most common, fundamental human emotions that bind everyone together are explored in this album, and Haynes has even juxtaposed them against a backdrop of fanciful and lulling jazz.
"With 'Just Believe', I've tried to incorporate a range of sounds, harmony, and smooth vocals. In this album, the easy sophistication of jazz meets with a modern playfulness that listeners are sure to enjoy across all 12 tracks," says Ezekiel Haynes.
Among the individual tracks, 'Mystical Breeze' is about revelatory seasons with God, and 'In Blind Sight' has a melodious edge and describes the excitement of hidden things being revealed. The album has Biblical underpinnings, especially evoking the faith of Mark 9:23, stirring the hearts with the message that all things are possible.
It is after 10 years that Ezekiel Haynes has come out with a new musical project. Ezekiel's musical journey started in high school where he founded a band called New Wine with his cousin and church friends. Growing up, he founded music label, Gloryfire Music with cousin Leon Timbo. He also joined a band called Unkahmon, playing alongside Tracy Morris, Sean Andrews, and Michael Norwood. From 2009 onwards, Ezekiel went solo.
Ezekiel Haynes creates music that offers peace and encouragement to all listeners. He has also undergone a challenging journey of self-love through God. As a transformed artist, Ezekiel Haynes has become confident and pours himself out in his music. Ezekiel Haynes is a husband and father of three kids, and his music is a timeless reflection of himself and a medium to share ideas, beliefs, and feelings.
Listen to 'Just Believe' on YouTube: https://www.youtube.com/playlist?list=OLAK5uy_lBzQUT12gmh7DlD3ASjgOzomf1YQiZZ_M
Download from iTunes: https://itunes.apple.com/us/artist/ezekiel-haynes/345713374
For more information, please visit: https://www.ezekielhaynes.com
Media Contact
Company Name: The Producers Factory
Contact Person: Ezekiel Haynes
Email: Send Email
Phone: (850)273-8277
Address:2817 Topaz Way
City: Tallahassee
State: FL
Country: United States
Website: https://www.ezekielhaynes.com/