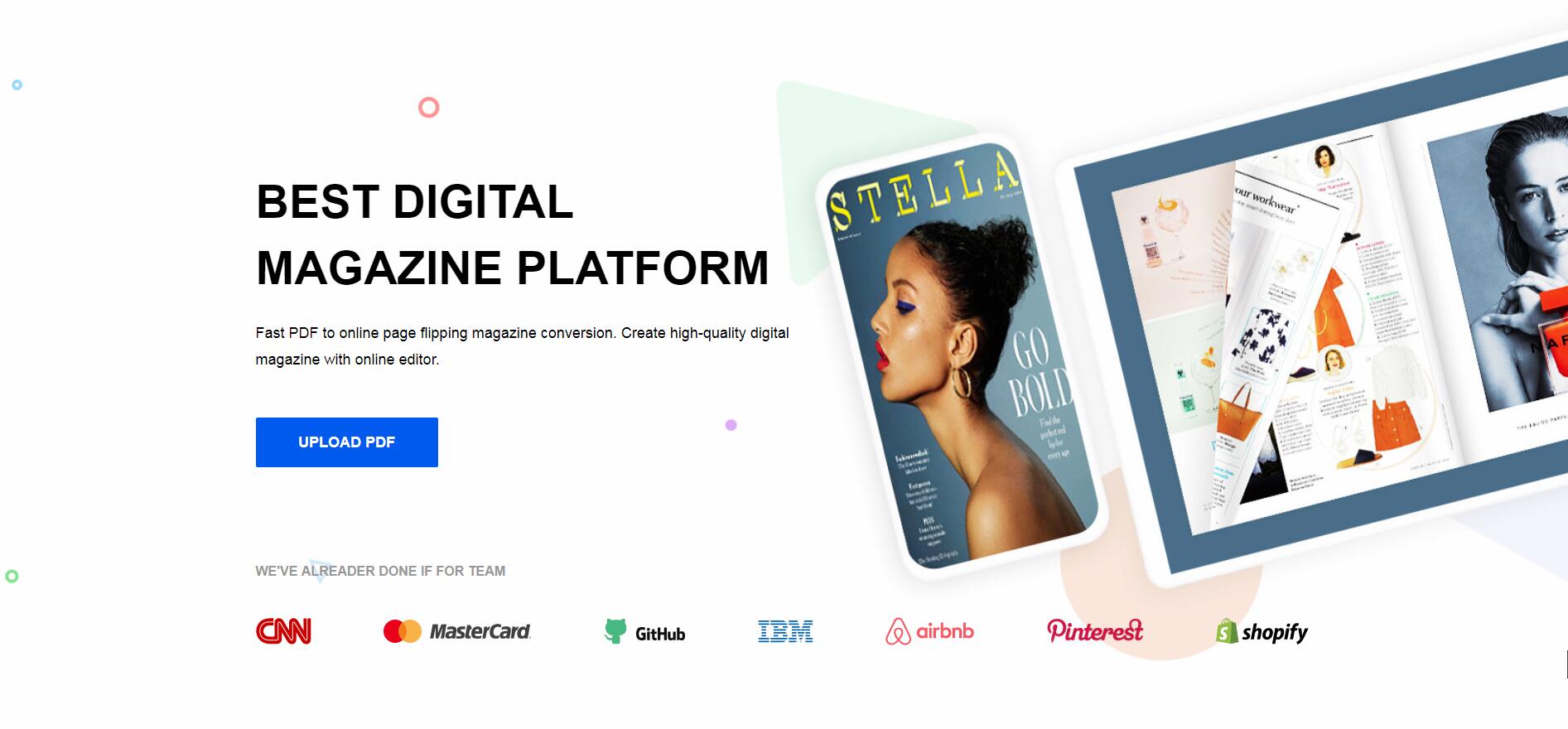 FlipHTML5 offers advanced tools that help to effectively design and publish eye-catching magazines with great responses online.
FlipHTML5 has superseded the expectations of its clients every time they develop a new product and release it to the market. Its software products are intuitive and help marketers and publishers experience the best outcomes in their online ventures. FlipHTML5 has been named one of the best digital magazine platforms of 2020, and this confirms how incredible its products are. The platform has been keen on making sure that users succeed in their digital marketing ventures. Their products come with advanced tools that help users effectively design, publish, and share responsive magazines online.
FlipHTML5 is ideal for publishing digital magazines. It features a wide selection of designing and editing tools that help to transform PDF files into page-flipping HTML5 magazines. The features help to adorn the magazines to make them dynamic, engaging, and visually appealing. Readers get immersive experiences flipping through magazines adorned with videos, images, audio, links, hotspots, and other interactive elements.
"Our Company has come this far because of the cooperation and positive relationship we have with our clients," said Jackie Peng, Customer Service of FlipHTML5. "For years, we have worked to upgrade our products and allow our users to succeed in their ventures. It is because of their success that we have earned our name today. They give us ideas and confidence to continue perfecting our products and developing new ones to accommodate all types of industries. We owe them our success and promise to keep doing what we do best."
FlipHTML5 digital magazine platform has some of the best features in the digital publishing software industry. Their tools can convert PDFs into realistic page-flipping magazines in minutes. The platform supports batch conversion and multiple publishing, which is manageable on their realistic digital bookcase. Its powerful page editor allows users to enrich their content with multimedia elements to make them vivid and eye-catching. With FlipHTML5, it is easy to integrate Google AdSense and e-commerce and add advertising banners to monetize and earn revenue from magazines.
FlipHTML5 is the platform to look for when people need to establish brand awareness online. While designing magazines, users can customize them according to their brand requirements before sharing them with the public. In this way, the audience can relate and interact with brands freely and directly. Once people are accustomed to their brands, they become loyal customers who play a significant role in the growth of their business. Sharing of brand information becomes easy since satisfied customers help to spread the word.
For more information, please visit https://fliphtml5.com/.
About FlipHTML5
FlipHTML5 is the leading flipbook software developer in China. The company produces intuitive software using the latest technology. Their products are highly responsive to the digital markets, and they come with high-end tools and features that help to develop stunning digital publications for marketing.
Media Contact
Company Name: FlipHTML5 Software Co., Ltd.
Contact Person: Lailie Tan
Email: Send Email
Phone: 86 020-61972665
Address:G/F, Far East Consortium Building, 23 Des Voeux Road, Central
Country: HongKong
Website: https://fliphtml5.com/