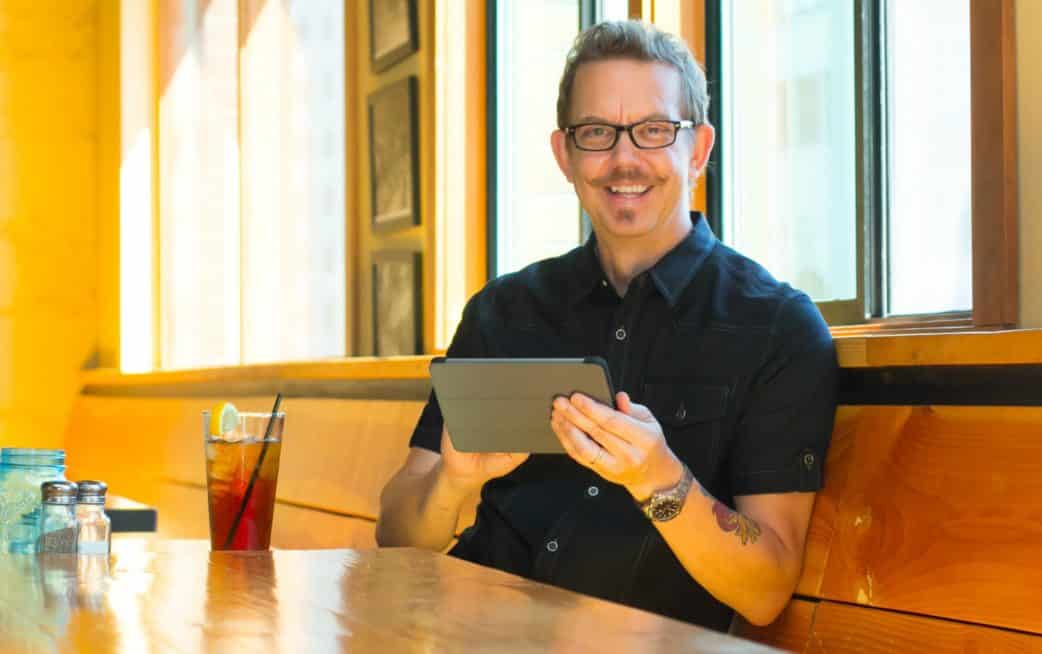 Christianity is Not Just About the Afterlife!
SEATTLE, WA – For those who follow the teachings of Jesus, it's not uncommon to ask, "How do I incorporate His wisdom in my everyday life?" Caesar Kalinowski, top-selling author and discipleship expert, wants to help answer that question. His solution? Everyday discipleship. But what does that mean, exactly?
Put simply, it's a way of living that allows anyone to live practical, faith-filled lives in their respective communities so they can follow in the footsteps of Jesus in a way that inspires and transforms those around them.
This is the way that many Christians want to live. With church attendance declining nationwide, it's more important than ever to set a daily example for others and lead the charge in creating "everyday disciples". To many, however, taking these extra steps seems like a daunting task. Important things like family, work, and other commitments make it difficult to find the extra time to do almost anything. According to Caesar's teachings, a missional lifestyle of everyday discipleship doesn't demand huge, time-consuming changes that interfere with your personal and professional life. Instead, it's a series of smaller, incremental changes that can be incorporated into any daily routine!
"Discipleship is not a set of activities we need to jam into our lives or a series of classes that we need to take. And a missional community is more than just a weekly meeting of our church small group with a name change," he says. "It's a series of simple rhythms or 'moves' we can easily, and intentionally, engage in our everyday life. Step by step."
Though these changes are simple, Caesar knows how tough it can be to undertake this alone, which is why he has made it his mission to teach and coach others through the process of intentional, missional living himself. His next Everyday Disciple Incubator, a group coaching and mentoring cohort, opens up this April.
Caesar is a spiritual entrepreneur and an avid storyteller. He loves to help those with a high commitment to intentional living in the areas of their family, faith, and discipleship acquire the leadership skills and tools necessary to succeed and leave a lasting legacy.
His past work includes communications, media production, and extensive travel in international missions. He is a master missional strategist and coach who has helped thousands of leaders and pastors start, grow, and multiply new churches. He is one of the founders of Soma Communities and served as the Director of the GCM Collective. He has also been featured in Christianity Today and as a keynote speaker at hundreds of national and international events and podcasts.
Caesar authored the best-selling The Gospel Primer and Transformed: A New Way of Being Christian. His latest book, Bigger Gospel, was recently published by Missio Publishing. He and his wife of 36 years, Tina, live near Seattle.
Those yearning to fit their faith into their everyday lives can learn more at Caesar's website, where they can also find his seven simple steps to adopt a missional lifestyle. Additionally, they can find out more about being coached by Caesar, in which he works with groups of all types as a spiritual and personal coach for those interested in missional living and everyday discipleship.
Media Contact
Company Name: Graceland, Inc
Contact Person: Caesar Kalinowski
Email: Send Email
Phone: (253) 222-8493
City: Seattle
State: WA
Country: United States
Website: https://caesarkalinowski.com