People can now safeguard themselves from the Corona virus through the mask with Indigo Industrial Supplies Limited. The Company is offering a high-quality 3M coronavirus mask.
February 26, 2020 – UK – Coronavirus is one of the deadly diseases of the decade that has almost killed hundred of people. This virus started from the livestock market of the Wuhan district in China and seems to travel from animal to humans. But, it is slowly spreading across other Asian as well as Western countries too. The health officials have asked people to use respiratory masks when they are out in public or treating the sick.
So, in the wake of spreading of this deadly disease, the UK-based supplier Indigo is back with the stock of coronavirus dust mask. The company is helping people to save themselves from the deadly outbreak of this rampantly spreading disease. Indigo announced that the 'Coronavirus 3M 8812 Valved Particulate Respirator FFP1' is available to order.
The owner of the Indigo Company stated, "This Particulate Respirator FFP1 masks by Indigo are coronavirus approved. These masks are of high-quality and a branded 3M product too. These masks sold by the company meet all the requirements of EN 149: 2001 Category FFP1. Moreover, it protects the mask wearers from the solid particles and the non-volatile liquid particles. The people can use this 3M branded respirator up to four times the Occupational Exposure Limit."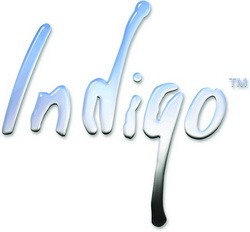 Indigo is selling the pack of 10 masks that can be used up to 4 times at a competent price of 30 GBP. People can grab this coronavirus dust mask while the stock lasts. Furthermore, the company offers free delivery on orders above 100 GBP. People can reach out to the company representatives by calling them at 01268 768 768 or purchase through the website.
About The Company
Indigo Industrial Supplies Limited is a UK-based leading supplier of industrial materials including protective workwear and respiratory dust masks. For more details, please visit – https://indigo.co/Item/3m-8812-valved-dust-mask-respirator-FFP1
Media Contact
Company Name: Indigo
Contact Person: Media Relations
Email: Send Email
Phone: +44 1268 768 768
Country: United Kingdom
Website: https://indigo.co/Item/3m-8812-valved-dust-mask-respirator-FFP1