February 28, 2020 – Millennials and day jobs don't appear to be made for each other. Denying the benefits of security, many new generation workers, detesting their daily routines and uninspiring lives, have quit their jobs and found success elsewhere. Scott Bartnick, a six-figure earner on Amazon and the founder of The Five Day Startup, has such a story.
Scott Bartnick received a degree in Industrial and Systems Engineering from the University of Florida and joined a Fortune 500 company. So far, so good. Then, the inevitable happened. Scott wanted flexibility, time to travel, and work that inspired. His two options were to continue working for someone else or take a scary leap into the unknown and start a business.
"I asked myself one question. What would I regret more when I was 80 years old? For me, it was not exploring the unknown," says Scott.
After three years in employment, Scott wanted to quit his high paying job and travel around the world. Many people dream of doing this, but dreaming is so much easier than executing. Scott didn't fall into penury or end up homeless on the streets of some unknown country, as some might expect.
"Before I put in my notice, I had to come up with a plan. How much money would I need to survive and be happy? After some research, I found I could live in South East Asia for about $10 a day," says Scott.
eCommerce was the field Scott chose after evaluating various ways to earn money online. He learned and set up drop-shipping to make his first $1,000. He placed an inventory order, sent the goods to the Amazon warehouse, and realized he had reached the $10 a day goal. He put in his papers, and the world trip was next! Before launching the tour, Scott also rolled out The Five Day Startup which helps other Amazon sellers grow their business.
"I had the opportunity to spend the next year traveling to seven countries, including my dream destinations, New Zealand and Thailand. I did all this while building what are now four successful brands, and I'm now looking to hit my new goal of seven-figures by the end of 2020," says Scott.
Like others, Scott also faced roadblocks and financial failures but kept pushing forward. He advises others to take the leap, although he admits traveling the world isn't meant for everyone.
Among his eCommerce credentials, Scott has developed proprietary algorithms to skyrocket Amazon sales and reduce operational costs. He has helped hundreds of businesses launch and market their products. He has also worked with multi-billion dollar businesses and helped brands realize rapid growth.
By the end of 2020, Scott expects to break into the elite club of seven-figure earners on Amazon. His new passion is to help others achieve the same level of success.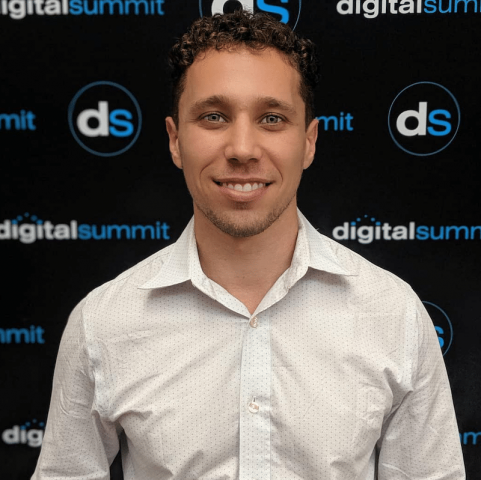 Scott is here to help with a broad range of tasks, including product validation, financial analytics, operation management, listing optimization, account management, PPC, and more.
For advice on starting an Amazon business or eCommerce venture, Scott is reachable for a free consultation at: TheFiveDayStartup.com
For more information, please visit: https://thefivedaystartup.com/
LinkedIn: https://www.linkedin.com/in/scott-bartnick/
Instagram: https://www.instagram.com/foundscott/
YouTube: https://www.youtube.com/thefivedaystartup
Media Contact
Company Name: The Five Day Startup
Contact Person: Scott Bartnick
Email: Send Email
Phone: 929-367-7283
Country: United States
Website: https://thefivedaystartup.com/