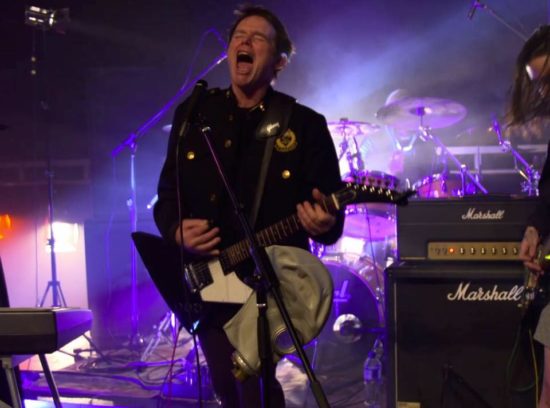 Merv Pinny is a talented new age artist with over 20 million views and streams. His song "Destiny" won the Best single at Waikato Rock Awards, his viral music video "OB can you hear the children cry" received Best rock song and Best rock video at The Akademia 2016. These are a few of many other accolades Merv received for his music. Following on from his single Lover released late last year, award-winning social action rocker Merv has come into the limelight again with his latest single "Pink Elephants" about social media and the effect that this very powerful medium has on our lives, especially for our younger generations.
In this exclusive interview, Merv Pinny opens about his musical journey so far, previous EP, new singles, upcoming projects and more.
Interviewer: What inspired you to become a musician?
Merv Pinny: People inspire me to write music, from Angelina Jolie to the homeless refugees out of war-torn countries. I want my songs to have meaning and a purpose. When I heard Angelina talk about the children affected by war I wanted to help them so I wrote the song 'OB can you hear the children Cry?'
I wrote it to the world leaders, hoping they would stop the suffering. Over 13 million people connected with that song on Facebook. I have not monetized my Facebook page because I wanted everyone to have that song for free. I donated the proceeds from sales to children in crises through world vision.
Interviewer: What kind of music you create?
Merv Pinny: My music is an expression of feelings that can be happy, sad, in love or frustrated. There has been a lot of sad things happening around the world from war, to the mass shooting and felt I needed to write about it. In these unwanted times of frustration, someone truly amazing will rise and give everyone hope. I want the next song I write to be about those amazing people, the strength of love and bringing happiness and hope to others.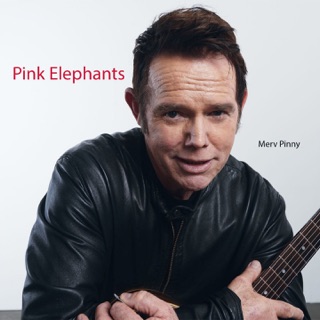 Interviewer: Tell us about your musical journey so far.
Merv Pinny: It's been a hell of a ride. I grew up on a farm in a small town and started playing in a band at 14 with my two older brothers. It was a fun time. I started a rock band a few years later and we played on a circuit 6 nights a week while I was working full time on a farm.
I loved playing live in pubs and clubs because it was a great way to connect with people. I started recording and took a demo to one of the biggest radio stations here in New Zealand. They loved the song and that led to a record deal under a label through the Warner Group. My first release made the top 20 and won some awards.
Interviewer: As we know you have gone through multiple road accidents, how did it affect your life and your music career?
Merv Pinny: I was run over by a truck when I was just six years old which landed me in hospital for several months. I thought I would never walk again.
Things were going great until a motorbike accident in 1996 landed me in the spiral unit with a broken back and the Doctors believed I would not walk again but here I am.
At that point, I thought that my music career is over but realized, maybe it just wasn't my time yet. Hard times and no money so I put a lot of energy into farming and built a new career. But my passion for music kept the dream alive and I would never give up something I believe in, music gives me energy and there is so much more I want to say.
Interviewer: Tell us about your major achievements so far.
Merv Pinny: I feel my hit music video OB can you hear the children has given me the greatest feeling of achievement in my music career. I have had a lot of charts success won awards and headline great shows. But the way that people connected with that song at the time gave me a special feeling.
Interviewer: What are your upcoming projects and shows?
Merv Pinny: I have just headlined the Blaze Aid concert in New Zealand to raise money for the Australian Bush firer and now I am playing second show at the end of this month to honor the firefighters and volunteers. Then it's back in the studio with a lot more releases and shows on their way.
Media Contact
Company Name: M Music
Contact Person: Merv Pinny
Email: Send Email
Country: New Zealand
Website: www.mervpinny.com