Atlanta, GA – Mar 13, 2020 – Author Mae Adams announced the release of her latest book, "Coin for a Dream: Stories from My Early Years," a book of short stories inspired by her early years in Korea leading up to the Korean War. "Coin for a Dream" offers a wide cast of colorful characters–from monks and shamans, to goblins and ginseng boys, from kings to queens–and touches on ancient rites and cultural history, all the while weaving brilliant tales of growing up in Korea.
"Coin for a Dream" is available for immediate purchase on Amazon.com: https://amzn.to/2U2iRfL
"Coin for a Dream" builds on a strong story-telling tradition, enchanting readers with conversational stories told from Mae's perspective as a young girl–collecting tidbits and folklore from her grandmother and grandfather right along with her own life. Readers will enjoy meeting monks with flapping minds, tofu peddlers, evil spirits, wrestling goblins, deadly dancing shamans, singing lepers of Sorok Island, right alongside the elders of Mae's family in "Gentleman's Dilemma," "Simple Arithmetic," "My Dragon Lady," "Ugly Governor," and "Wife Fearing Magistrate." In her second book, the author expertly weaves Korean customs, traditions, religions, and social status in an emotional journey.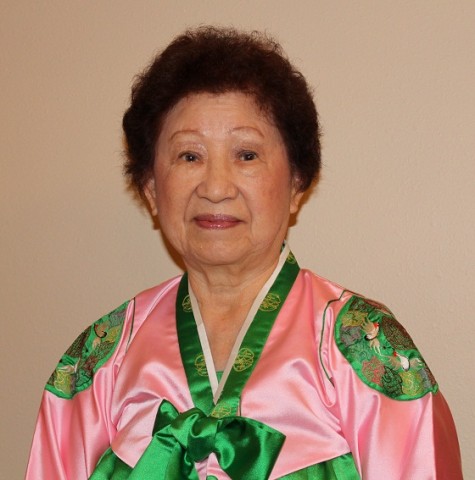 About Mae Adams
Mae Adams was born in Korea in 1933, the second daughter of an aristocratic Family yet abandoned by her mother for being a girl. She was subsequently raised by her grandparents in a remote northern Korean mountain village and enduring the Japanese Occupation. After World War II, Communist rebels took over their village and threatened to kill Mae's aristocratic family until the family managed to escape North Korea and began to rebuild their lives in Seoul. After the Korean War, Mae became the breadwinner of the family and dreamed of a college education in America when she fell in love with Hewitt, a colonel in the U.S. Marine Corps. She came to school in the U.S. and eventually married to raise their family and celebrated their 43rd wedding anniversary before Hewitt passed away. While grieving, Mae wrote as therapy, from which her first book, the spell-binding memoir called "Precious Silver Chopsticks" was published.
For more information, visit: https://amzn.to/2U2iRfL
Connect with Mae on her website, www.maeadamsauthor.com/, or on Facebook @mae.adams.1401
Media Contact
Company Name: Coin for a Dream
Contact Person: Mae Adams
Email: Send Email
Country: Korea
Website: www.maeadamsauthor.com