"Greenland: A Force In the CBD World."
March 17, 2020 – When it comes to turning iron to gold, Entrepreneur Branden Ware is a great alchemist who always turns everything he lays his hand on to gold. This time around, he has been able to make his recently floated company a global brand and a company which gives the best and premium CBD products to every individual who needs it for their personal, medical and spiritual growth. For his constant push for quality, Ware is well known in every quarter as a dogged and persistent individual who always wants the best of and from every situation.
Ware started his entrepreneurial journey as the founding member of the nutrition store chain West Coast Nutrition and West Coast Fighting Championship and he never for once looked back. Ware did not stop at that because he was never contented with little achievement but kept on looking for how to solve perennial problems identified in his community as at that time. That pushed him into channelling his entrepreneurial acumen into creating Greenland CBD, a CBD company which is currently responsible for making available premium CBD available to everyone interested. At Greenland CBD, the mission is not about the profits but about the health of people and the world.
Furthermore, by taking over the CBD industry after an undisputed yet successful run became one of the biggest mixed martial arts promoters on the west coast. This did not just happen overnight; it happened as a result of constant hand work, analysis and pristine collaboration embarked upon by and many experts in the field of pharmacy. The collaboration resulted in the creation of three distinct CBD products – nighttime gummies, anytime gummies and pre-roll products (all these products can be ordered through https://greenlandcbd.com). Before all this happened, Ware announced his presence by starting West Coast Fighting Championship from the ground up. This MMA organization has helped to shape the MMA careers of some notable UFC stars. Some of these notable fighters include Andre "Touchy" Fili, Max "Pain" Griffin, Josh Emmett, Aspen Ladd, and many other UFC stars which are numerous to mention.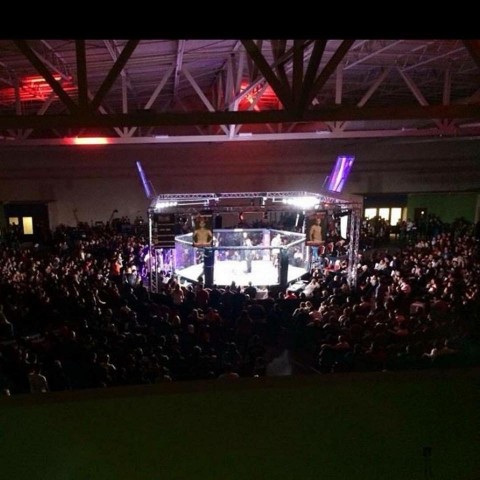 While responding to questions asked by a group of journalists at a press conference organized to launch all the three products of Greenland, Brendan Ware said, "At Greenland, all of our CBD products are made in a FDA registered and GMP certified facility to ensure the highest quality CBD products on the market. All of our CBD are third party tested and come with a Certificate of Analysis to ensure you are getting what you expect from a premium CBD product. Greenland has taken the CBD industry by storm with its stringent testing of every of its products, assuring the highest quality graded CBD products on the market. Each order comes with a very detailed third party testing document to give Greenland CBD customers."
Unlike other CBD companies, Greenland CBD ensures that all its workers and staff, including the CEO, use every of its products. Therefore, at Greenland CBD, quality is essential to the company. For Branden, he loves to live what he preaches in every situation and that is why he always encourage every staff to use the Greenland CBD products. Also, with his never-say-die entrepreneurial skills and self-belief which formed the basis of his success in mixed martial arts, Branden is now taking the same approach in the CBD market to ensure every individual has direct access to the Greenland CBD products. Currently, Ware is partnering up with smoke shop mogul Essom Jweinat to ensure the Greenland CBD becomes best in the high end CBD niche.
To enjoy what Greenland offers, interested users can visit https://greenlandcbd.com to have a thorough look at all the products.
Media Contact
Company Name: Greenland
Contact Person: Branden Ware
Email: Send Email
Phone: +9162353512
Country: India
Website: https://greenlandcbd.com