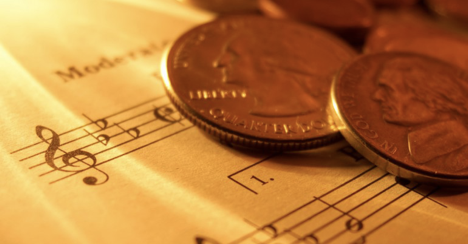 New York, New York – March 17, 2020 – As one might expect, artists and bands are always questioning publishing rights because going from creating to publishing is not a simple task. The one question that pops up most of the time is how can an artist make a career out of their discography? The answer is music publishing and music marketing. When an artist is not actively managing their music publishing, they are leaving money on the table. However, how does an artist find a good publisher or how can an artist know if the person who has contacted them about publishing is a legitimate source?
An important notion for artists is that they need to be ready for their music to go out publicly, music pr. They should listen to their music from a critical point of view to see if it's good enough to be placed publicly. When artists place their music alongside famous songs from the same genre, it will help them see if their music flows well both in quality and creativity. Songs that have a big difference in sound or style should be fixed so that it may be placed on the same shelf as other successful artists.
Artists should also do a lot of research to see which publisher is working with who, who they can trust, and who is going through trials for copyright infringements. MusicPromoToday adds: "Sometimes deals look appealing because they come from celebrities that are signing new acts, make sure you don't get trapped in a bad deal and you protect your future commissions. Make sure they also maximize their engagement to bring you exposure." Up and coming artists can Google as much as they want about a publisher or an independent company with a critical point of view. Not everything on the internet is true so its important for artists to aware of reliable sources.
Artists who have a specific publisher on mind can go out and get acquainted with them. Face to face conversation are much more effective than bouncing emails back and forth. When artists find a person they can rely on, they will be comfortable with trusting this person with their music. It is also key for artists to trust their gut and intuition if they are truly interested in signing with a publisher. Contracts last a very long time, therefore, it's important to choose a trustworthy publisher.
Finally, it's key for artists to never sign the same song with two or more publishers, even if it's an exclusive contract. On top of that, artists should be equipped with a reliable lawyer for safety purposes so they can concentrate on music delivery.
Following these fundamental steps will help artists grow their careers.
Media Contact
Company Name: MusicPromoToday
Contact Person: Media Relations
Email: Send Email
Phone: 1 800 986 9185
Country: United States
Website: http://musicpromotoday.com/