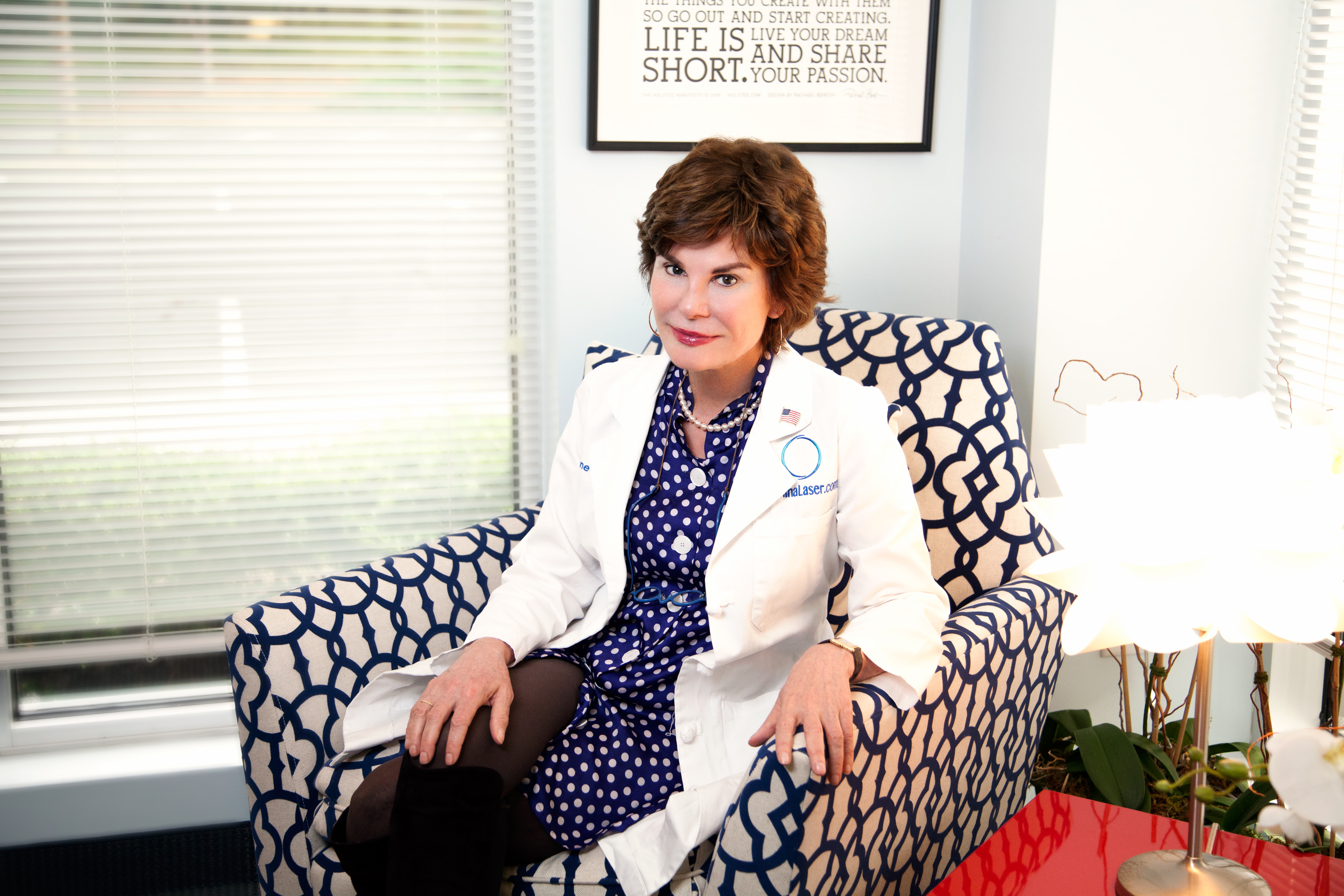 Carolina Laser and Cosmetic Center, offers laser hair removal, laser skin rejuvenation, wrinkle reduction and other cosmetic services in Winston-Salem, North Carolina, recently introduced the Cynosure Vectus Laser.
The Cynosure® Vectus Laser is the best choice for the fastest laser hair removal available. With a technology that has proven to be reliable, the Cynosure Vectus Laser delivers high-volume lasting hair reduction for an extensive range of hair and skin types – without sacrificing the comfort of the client. Treatments are virtually painless and take between 5 to 60 minutes to perform the procedure, depending on the surface area being worked on. The Cynosure Vectus laser allows for quick removal of unwanted hair, even in the prevalent areas, such as the back, in less than one hour.
Dr. Anne White leads the industry in hair removal technology. The clinic is the first within the Triad area to offer the Cynosure Vectus Laser to the hair removal market, allowing patients to receive comfortable hair removal.
With the acquisition of this new technology, Carolina Laser and Cosmetic Center will be able to focus better on the removal of unwanted hair. This laser allows for accurate removal. Instead of upsetting the skin around the hair that the client would like removed, this laser makes it possible for Dr. Anne White and her team of medical professionals to remove just the patient's unwanted hair.
In addition to the Cynosure Vectus Laser, Dr. Anna White is also an expert in the latest laser hair removal systems including the cutting edge Cutera CoolGlide. The Cutera CoolGlide is a laser hair removal system for all skin types, particularly dark-skinned and tanned patients. Its longer wavelength, innovative cooling, and longer wavelength allow extremely safe, permanent and effective results.
"We are the only practice in the Triad area to offer unprecedented innovation in laser technology—The New Cynosure Vectus® Laser for hair removal. With the Cynosure Vectus® Laser added, we are taking a huge leap forward in obliging patient requests for more comfortable and efficient removal with no downtime which is a huge value to them," said Dr. Anna White from Carolina Laser and Cosmetic Center.
"The CoolGlide, on the other hand, can remove hair from all parts of the body including the legs, arms, back, face and underarms. It can also treat delicate areas like the nipples, bikini line, and chest. The CoolGlide can quickly treat large areas devoid of the limitations of older technologies. The CoolGlide longer wavelength allows it to be used safely and effectively on patients with light or dark skin as well as tanned skin. Unlike other systems, the CoolGlide can treat the fine hair on a woman's upper lip just as easily and effectively as the coarse hair on a man's back. The cooled hand-piece increases patient comfort and minimizes the adverse skin reaction commonly seen with other lasers."
For more information about laser hair removal and to see the before and after pictures of laser hair removal procedures at the Carolina Laser and Cosmetic Center, Winston-Salem, visit www.Carolinalaser.com
Media Contact
Company Name: Carolina Laser and Cosmetic Center
Contact Person: Najm Mohamed
Email: Send Email
Phone: 336-276-4716
Country: United States
Website: https://www.carolinalaser.com/