Provider of innovative pet health solutions, DhohOo, introduces a wide range of natural pet foods to keep pets healthy and happy
DhohOo is a French brand that makes premium pet food and is looking to redefine the pet care business with their wide range of products. The brand is particularly unique as it stays true to its slogan of "A healthy mind in a healthy body," by providing pet food made from all-natural ingredients, with balanced nutrients to ensure that pets get the best possible treatment.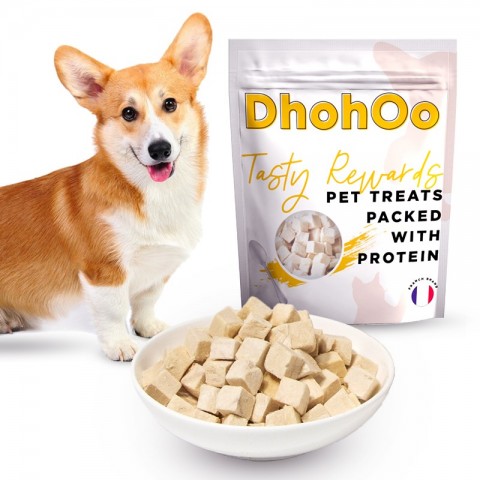 Over the years, several brands have come up with a wide range of pet health solutions to ensure that pets and their owners are happy and healthy. One ingredient that has been identified to be beneficial to pets is fish oil. Mostly taken from mullet, tuna, salmon and anchovies, fish oil is an excellent source of omega fatty acids containing docosahexaenoic acid (DHA) and eicosapentaenoic acid (EPA). Several benefits have been attributed to fish oil, which includes boosting the brain activity and the ultimate prevention of Canine Cognitive Dysfunction as well as weight management, helping dogs and cats to maintain healthier overall weights. Unfortunately, not too many pet foods contain fish oil or other natural ingredients to ensure the healthiness and happiness of dogs and cats. This is where DhohOo is looking to make a difference by adding the ingredient as a supplement to foods, considering that dogs do not naturally produce these oils.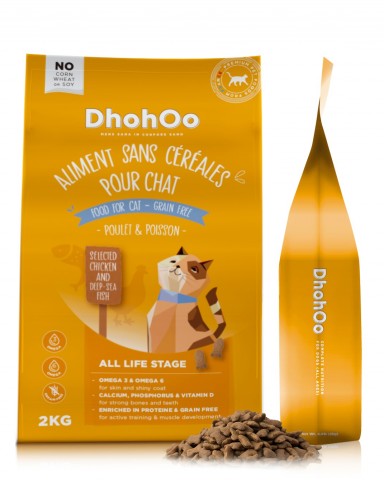 The products from DhohOo come in different categories, including freeze-dried snacks, Dog food, and Cat food. Some of the benefits reportedly associated with DhohOo products, particularly with the use of fish oils and Omega fatty acids are Arthritis Relief, Natural Kidney Disease Treatment, and the treatment of a plethora of skin conditions, creating Ninja cats and dogs.
The amazing combination of quality and relative affordability by DhohOo and the pet foods offered has made the French brand the ideal companion for pet owners in France and other parts of the world.
For more information about the DhohOo brand and the solutions offered, please visit – https://DhohOo.com/. The company also has a relatively strong presence on social media and can be found on Instagram, Facebook, and Twitter.
About DhohOo
Dhohoo is a French brand that makes premium pet food from all natural ingredients with balanced nutrients for pets. The brand provides a wide range of products to pets and their owners to ensure they are healthy and happy.
Media Contact
Company Name: DhohOo
Contact Person: Anna
Email: Send Email
Country: France
Website: http://dhohoo.com/