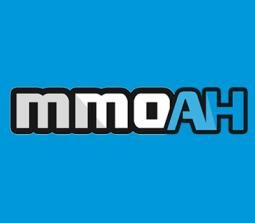 Path of Exile 3.10 Delirium created the hugest update ever, bringing a series of significant changes and improvements, and making it hit the highest concurrent player count to date with fewer bugs fixes than before. In short, POE Delirium is already well accepted by a strong player base.
The release of POE Delirium put the exiles into a mist created by the mirror of Delirium, leading them to the worst nightmares and encountering unprecedentedly tough monsters and bosses, but this did not reduce anyone's enthusiasm.
The PC version of Delirium is so popular to add capacity through more servers, virtually all of the consoles have also received Delirium expansion later and all have good responses. The majority of exiles are most concerned about several major aspects, POE Build, classes, currency making, etc, here is a POE 3.10 Delirium guide for your reference. Also, with the in-depth exploration of Delirium league, the relevant guide will be more listed in order to deal with all the in-game difficulties. So, to be fair, the guide doesn't cover much deeper Delirium content, but more suitable for novices.
POE Classes
Various types of classes in Path of Exile played an important role in building, controlling the shape and form of the game's progression, also known as Passive Skill Tree. Correspondingly, choosing a character class that is highly reflective your play style to defeat the opponent and even succeed, as each class will have unique attribute ability, but there are also the hybrid classes to choose from. With the guide, expand your path from the starting point of passive skill tree by taking advantage of the character classes.
The Marauder is the most suitable for exiles who use brute strength, just like smashing things, power can always play the major role in most games, this is equivalent to throw any semblance strategy out while using the ability.
The Ranger is good at shooting projectiles from a distance, agiler and quicker than other classes, which can dart in and out of the action to avoid critical strikes, but without much brute strength. The Witch is so smart to master an unrivaled mastery of the elemental and dark arts, avoiding the damage of enemies with wisdom.
The Templar is the combination of strength and intelligence, the Shadow is a lethal character combining equal parts of dexterity and intelligence, proficient with fast-hitting weapons, and sheer strength and dexterity could combine to the Duelist, lastly, the Scion is a class to have access to all three attributes, strength, intelligence and dexterity.
In Delirium, these classes have been adjusted to a degree, but each still has its inherent advantages and disadvantages. More importantly, the character customization can make the best use of each ability.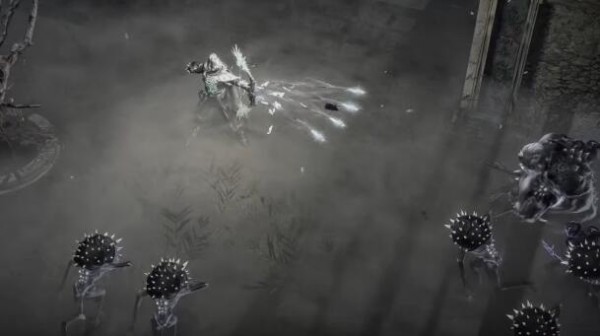 POE Build
Path of Exile is a game that's heavy on the building aspects, so in each POE update, build will be created to grow, especially with the release of Delirium, the Atlas of Worlds has changed a lot for a variety of classes build.
Skeleton Summoner Necromancer
Second to none, the Skeleton build combined with Summoner, one of the strongest starting characters of POE, is absolutely safe and powerful, which must be the easiest build to gear and upgrade. The Skeleton Summoner Necromancer has 70% Phys reduction, decent regeneration and solid mapping speed to kill nearly every boss in Delirium.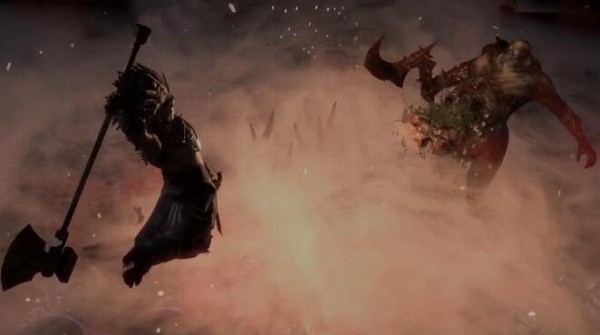 Enki's Arc Witch
With the new expandable passive skill tree in Delirium, Arc Tapper is going to be one of the best builds for starters.
As Arc would be buffed in 3.10 Delirium, it increased the flexibility and simplicity, the exiles could use as a main setup with Arc skill, benefited from trap-specific support gems, passive nodes, and more ascendency notables.
The build is cheap and viable on all map mods and bosses, even though for newbies, which can damage all almost bosses while throwing a cluster of Arc traps.
POE Delirium Currency
In Delirium, the unprecedented monster damage makes all feel tricky, but after breaking through the mist, rich rewards are waving to you, for starters, it is really hard to get these rewards in a short period.
The rewards are divided into different types, including Gems, Jewellery, Weapons, Items, Fragments, etc, and the typical one is also POE Currency.
As for POE Delirium Currency, it still involves new tradable orbs and scrolls added in it. From the methods we currently know for making POE Currency, such as earning quests, marketing equipment and killing monsters, all of which require much time and energy. As each POE Orb has its own unique feature, they are always intended along with incredible weaponry, personality personalization, power, especially for starters, it is necessary to store a large amount of POE Currency, but most of the time, not everyone has enough time to reach the goal.
If you can't get it inside Delirium, then you can buy POE Currency directly from the top POE Shop, MMOAH, to relieve your stress. This is a trustworthy store that stands out from hundreds of online virtual currency trading stores. Permitted by law, it is committed to POE players to provide instant POE Currency to create more interesting experience, or you can only spend more than ten hours a day at the computer farming.
Media Contact
Company Name: MMOAH
Contact Person: Ed
Email: Send Email
Phone: 2462512145
City: Singapore
Country: Singapore
Website: https://www.mmoah.com/