March 23, 2020 – Travel and Lifestyle brand, GoPenguin, has formally and officially changed its name to Turio, which will be effective from March 20, 2020.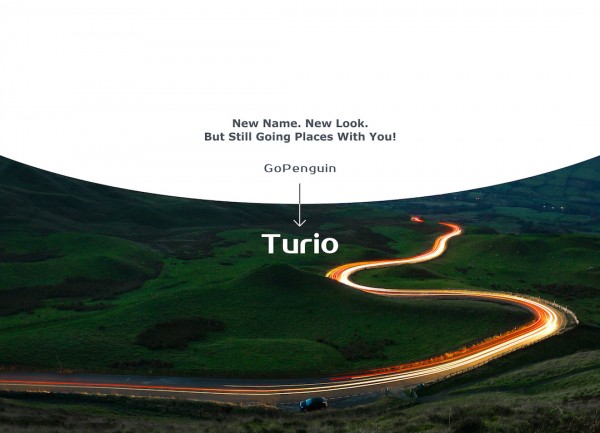 The company which specializes in the manufacture of high-quality travel bags and luggage revealed that the new name reflects their evolution as they seek to become the most reliable and trusted travel brand in the industry while also maintaining their commitment to customers and business partners – one which they consider their highest priority.
Further, as part of an exciting worldwide company rebranding effort, Turio will be adopting new logos that expresses the company's love for all things travel.
According to Founder & CEO, Mily Lee: "By rebranding ourselves as Turio and becoming a complete travel and lifestyle brand with multiple product category offerings, we believe that we are providing our customers with the best selection of travel products available to the market today."
As they upgrade their brand, Turio emphasizes that it will continue to offer outstanding customer service to existing GoPenguin and new Turio customers.
For example, Turio creates its travel luggage with Makrolon Polycarbonate Shell, an indestructible shell that is formed with a special heating and moulding process along with the most advanced luggage material available in the market today; with Hinomoto Silent Run 360 wheels–the highest quality wheel in the market, imported from Japan. Turio carry-ons are made with custom interior designs manually and painstakingly built by experienced artisans.
The company, which is just about a year old in business, is also notifying its customers that despite the change of name, company warranty remains the same. They want to assure customers and business partners that all transactions involving GoPenguin and Turio will be handled by the same team, while all products under GoPenguin warranty will continue to receive full benefits without any changes.
To complete the upgrade, the company is also unveiling a new website to improve its online presence while giving its customers improved updates on its products and policies. visit www.turiotravel.com
Media Contact
Company Name: Turio Inc
Contact Person: Nick Burgdorf
Email: Send Email
Phone: 9176265984
Country: United States
Website: www.turiotravel.com