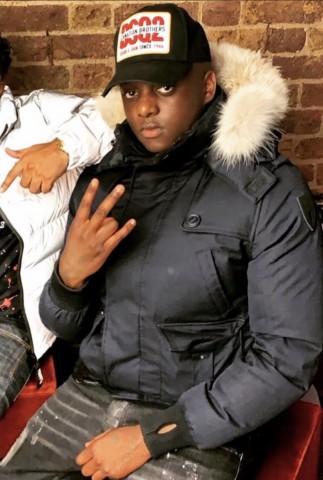 Originally from Lusaka, Zambia, Jada RTR moved to North West London in 2005 before settling down in Luton, UK in 2010. Growing up in a tough neighborhood, he turned to music as a way of expressing the complicated emotions he was feeling. The years of practicing rap, writing songs and composing music have finally paid off, as he decided to follow his passion for music, releasing a few amazing tracks that show his remarkable vocal and songwriting skills. His latest single "Kartel" begins with acoustic rhythms before proceeding to the hard-hitting vocal delivery by the artist. Overall, the song features a high production quality and of course, Jada's unique rap style and lyrics add to its beauty.
Jada started making music at the age of 14 but did not take it seriously until he was 18. In the next few years, he worked with artists like Jamal Edwards and DJ Kenny Allstar for several projects. He faced a lot of struggles growing up and had his brush with the law at an early age. The 22-year-old artist attended Challney Boys high school in Luton and was kicked out of 2 colleges due to his involvement in some illegal activities. He learned his lesson the hard way and decided to put all his focus on making music and mastering his craft. He likes to make music based on the events in his life, different experiences and the things he has seen growing up. Some of his favorite musicians are The Lox, Nipsey Hussle & Nas.
Talking about his music, Jada states, "I want to express what is going on in the streets and how life is for the less fortunate in rough neighborhoods. Also, show the youth that there is more to life than their estate."
Although Jada is an independent artist, he is open to partnering with a label if it helps him with his career.
Listen to all music by Jada RTR on Spotify and YouTube.com.
Instagram: jadartr
Snapchat: jadartr
Twitter: jadartr
Media Contact
Company Name: Jada RTR
Contact Person: Jordan
Email: Send Email
Country: United Kingdom
Website: www.youtube.com/watch?v=-mHw1qpS3b4