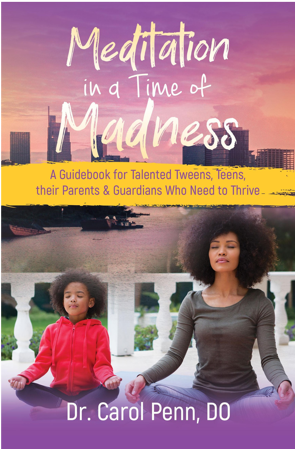 Dr. Carol is an authority on mindset, movement and meditation. Her services can benefit parents, teens and tweens facing side effects stemming from the COVID19 pandemic. She is prioritizing helping those in need and recently created a special COVID19 program to meet this challenge.
The COVID19 pandemic is having an impact on families and individuals on an unexpected and massive scale that is as massive as it has been unexpected. The damage and trauma delivered is real and can be quite difficult to process and overcome without the help of a professional. Fortunately, help is out there for those who know where to look. One of those leading the way is Penn Global Visions' master meditation, movement and mindset coach Dr. Carol Penn DO, ABOM.
Dr. Carol is doubly board certified in Family Medicine and Obesity Medicine, and deeply experienced in helping people of all ages and families process and as well as overcome trauma, through her work as senior faculty at the Center for Mind, Body Medicine.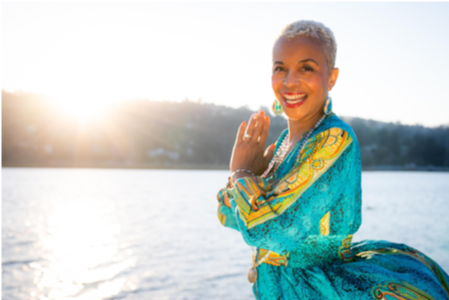 Stepping up to meet the need in today's circumstances, present Dr. Carol is offering treatment to those facing side effects from the COVID19 pandemic both personally, through her book "Meditation in a Time of Madness", and her new COVID19 Stress Relief Bundle. Clearly, this is all work that is both greatly valuable and needed.
"Living in an overstimulated, discriminative society can negatively affect our physical and mental well-being, so it's critical to prioritize the health of our minds and bodies, self-image, and relationships with one another," commented Dr. Carol. "Meditation in a Time of Madness teaches children and their parents/guardians — individually and together — how to do just that."
In addition to her deep experience and credentials in medicine and therapy, Dr. Carol also has a rich history as a performing artist, a professional dancer, a choreographer, and a doula. This has helped her build tools and techniques of meditation and movement that are quite unique to help those in need find strength and joy in their lives, while also working to make the world a safe, connected global community that empowers people today as well as generations to come.
For more information visit www.drcarolpenn.com or connect with Dr. Carol on social media @drcarolpenn
Media Contact
Company Name: Penn Global Visions
Contact Person: Dr. Carol Penn
Email: Send Email
Country: United States
Website: http://drcarolpenn.com/