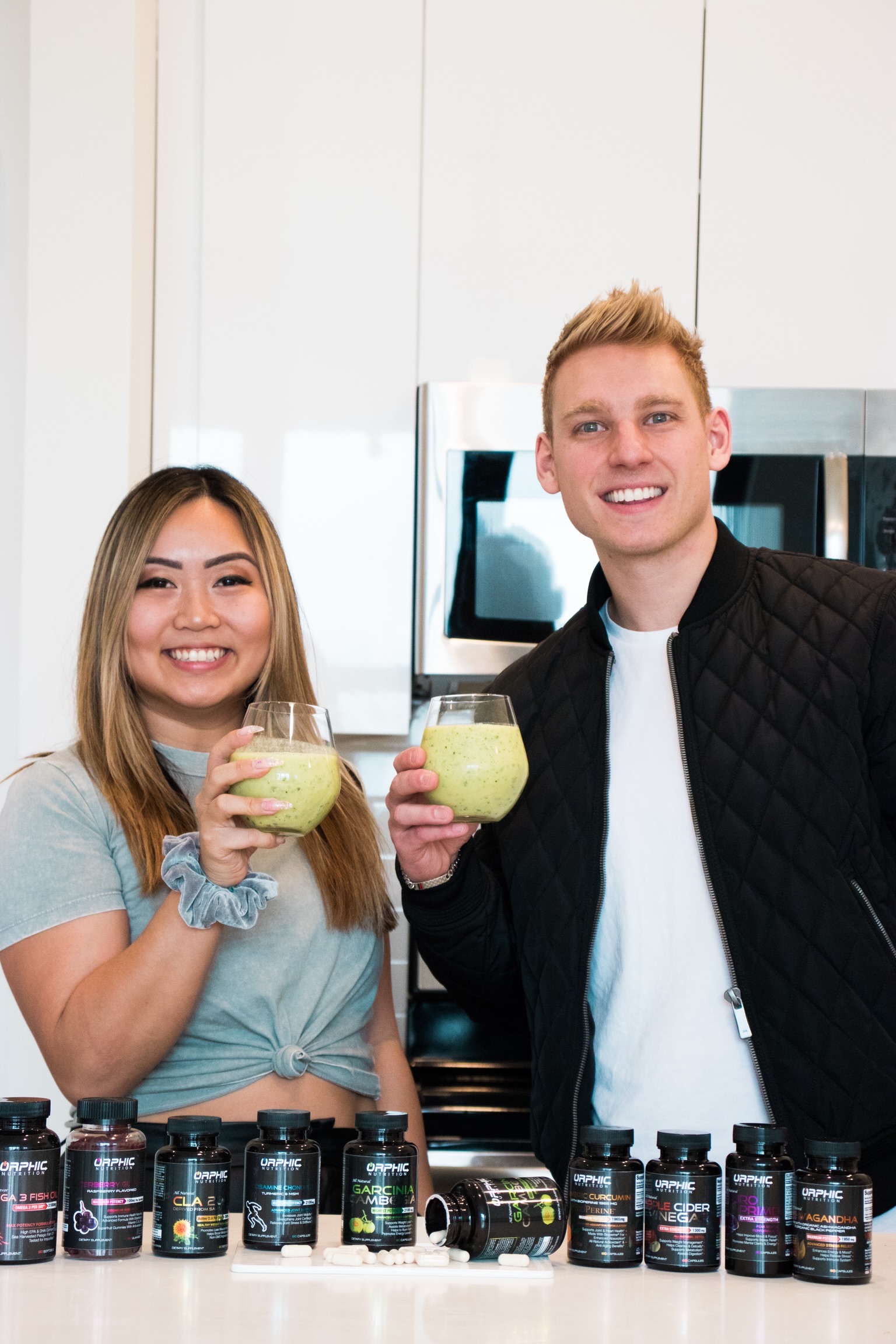 March 30, 2020 – Orphic Nutrition is a direct-to-consumer health, Wellness, and supplements startup, owned by Bryce Alderson and Melisa Vong.
As a former soccer player, with a rich background in sports, nutrition, health, and performance; combined with Melisa's background in e-commerce, Bryce and Melisa had observed that the wellness sector has undergone an incredible growth in the past years, with an unusually high demand for vitamins and supplements. As an answer to this, Bryce and Melisa came up with Orphic Nutrition–with a clear mission which is empowering people to become the best version of themselves.
Orphic Nutrition has a clear "nature is medicine" messaging. And keeping true to that, Bryce and Melisa expended an incredible amount of effort to make sure their products are made with top-notch quality and sustainably sourced ingredients. This is evidenced in their very first products which were Garcinia Cambogia, CLA and Apple Cider Vinegar Capsules in sleek black bottles.
Bryce and Melisa describe their journey as a "roller coaster ride filled with ups and downs". The pair have worked together from the onset and their similar vision for the company has helped them to conquer every challenge encountered. Their advice for aspiring entrepreneurs? "Make sure you have the stomach for the dips, hold on tight, and enjoy the ride." To date, Orphic has served 150,000 customers and counting.
Bryce and Melisa are not relenting as they continue to expand their product lines with more vitamins and supplements that will ideally help consumers become the best version of themselves.
But making the products is just the first step. They pulled a masterstroke by deciding to exclusively sell their products online. "We loved the idea of going straight to our customer and controlling that experience. We also knew Amazon was the #1 place shoppers were going, so we wanted to be where our customers were," says Bryce.
Their excellent products have attracted rave reviews from their users. "It's a Miracle Pill!'', exclaimed Sandra Adams Aguilar from the United States. "Could this be natures miracle pill? Ok that may be a bit extreme let me explain. Life happens. And if your life is like mine or in this case, my husbands, it can get pretty stressful. Now there are hundreds if not thousands of ways to deal with stress but if you are looking for a more "natural way" then you should check out this product! My husband says he has felt a dramatic difference on how he dealt with life's big stresses last week (and we had some big ones). We have purchased other items from this company (Orphic Nutrition) with not only great success but with 100% satisfaction. This item and the company producing it comes recommended,'' she declared with excitement.
Media Contact
Company Name: Orphic Nutrition
Contact Person: Bryce Alderson
Email: Send Email
Phone: 1-855-282-0410
Address:2443 Fillmore St #380-7475
City: San Francisco
State: California
Country: United States
Website: orphicnutrition.com