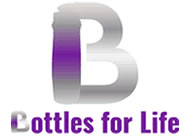 With the dreary Coronavirus taking center stage in everyone's actions and thoughts within the United States, VillageGIVE – Bottles for Life, Inc. and its partners have decided to provide the elderly and others with a bit of hope and encouragement. They have chosen this path rather than becoming overwhelmed by the media and news. Bottles for Life's latest initiative is the purchase and cancellation of over $2 Million in consumer debt for Easter Sunday, April 12, 2020!
What began a little over two years ago as a 5th grade outreach project for Alannah Atkins (12) and her brother Quixote 'Cody' Atkins (9) at Hightower Manor in Atlanta, Georgia, soon expanded to E.E. Cleveland Manor in Oakland, California. While in California, Alannah and Cody also participated in the elimination of over $1.5 Million of Medical Debt in the San Francisco/Oakland Bay Area.
"Our goal is to provide as many people as we can with a sense of relief and hope", said Quixote Atkins, Alannah and Cody's Dad. "Through established and new relationships, we are excited about expanding our reach to families and the community in this untraditional way, the elimination of millions of dollars in consumer debt throughout our country and to provide encouragement to others!"
Initial debt cancellation letters have been mailed to Bay Area Residence through the contributions of The Fellowship Christian Center (Oakland, CA; http://www.thefellowshipoak.org), Bishop K. T. Henderson. Other debt cancellation letters will be mailed to California residents because of the generous gifts made by St. Mark 4 Bridges Baptist Church (Sumter, SC; http://www.stmark4b.org) – Pastor Sammie Simmons, The Atkins Family and other passionate contributors who desire to help those in need not only in their local areas but across our country.
U.S. consumer debt is currently over $14 trillion, surpassing the roughly $13 trillion accumulated in credit cards, auto loans, mortgages, medical and other debt in 2008. In the past forty years, medical costs have more than doubled, insurance copays and deductibles have spiked, and bankruptcy rates have quadrupled, creating an avalanche of destructive debt.
According to CompareCards.com, 33% of cardholders are in debt because of medical bills. And nearly 60% said they used a card because they had no other way to pay medical expenses.
In addition to debt elimination, Bottles for Life partners with local and regional organizations to provide families with access to financial education and counseling, food assistance and gifts of love.
The goals for this initiative are to:
• Cancel debt and help those who are in need of debt reduction assistance (primarily seniors or individuals who are two times the poverty level and below)
• Increase awareness of the severity of consumer debt in our country
• Provide hope to individuals and families by showing that there is a way out of financial bondage
"It is truly amazing what can be done when we work together for a common goal that helps others," said Quixote Atkins.
For more information on this phenomenal initiative and how you can be a part, please visit, www.bottlesforlife.org or email: info@bottlesforlife.org.
Media Contact
Company Name: VillageGIVE – Bottles for Life, Inc.
Contact Person: Quixote Atkins
Email: Send Email
Phone: 470.223.8726
Address:3780 Old Norcross Rd. Suite 103-335
City: Duluth
State: GA
Country: United States
Website: https://bottlesforlife.org/