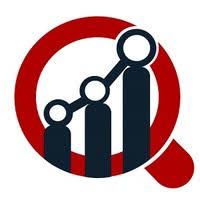 Medical Tourism Market Trends and Growth Research by Treatment Type (Orthopedic/Spine Treatments, Oncology/Cancer Treatments, Cosmetic Treatments, Cardiovascular Treatments, Dental Treatments, Fertility/IVF Treatments, others), by Regions – Global Forecast Till 2023
Global medical tourism market is booming and expected to gain further prominence over the forecast period. Among various factors that are significantly changing the global medical tourism scenario, include the economic growth across the globe, advances in technologies & therapeutics, and the advent of cost-effective treatment methods. Besides, the increasing globalization has led to bettering international healthcare services, increasing global capital funding, and advancement in medical technology.
Latest Free Sample PDF Available @ https://www.marketresearchfuture.com/sample_request/1975
According to Market Research Future (MRFR), the global medical tourism market is projected to touch a valuation of USD 226,762.7 Million by 2023, registering a whopping 21.4% CAGR throughout the assessment period (2017-2023). The market is also majorly led by increasing medical excellence and international accreditation. Growing numbers of accredited facilities and government initiatives are acting as major driving forces for the market growth.
Governments of countries across the world are keen and rendering the maximum support to entitle their country as a thriving destination concerning the healthcare system under the 2020 Vision. Also, they ensure that there are adequate numbers of specialty hospitals & clinics that can meet international standards. They ensure that there are good medical schools to support the myriad demand for doctors & specialists. Further, they also ensure that, while costs are kept relatively low, the standard remains above average and competitive with the global markets.
Medical Tourism Market – Segments
The report is segmented into two main dynamics to widen the scope of understanding,
By Treatment Type : Fertility/IVF Treatments, Orthopedic/Spine Treatments, Dentistry Treatments, Neurology/Neurosurgery Treatment, Oncology/Cancer Treatments, Cardiovascular/Cardiology Treatments, Cosmetic Treatments, and others.
By Regions : Americas, Europe, Asia-Pacific, Middle East & Africa, and Rest-of-the-World.
Medical Tourism Market – Regional Analysis
The Asia Pacific region dominates the global medical tourism market. The largest market share attributes to the substantial investment in infrastructure development, rising economy, and rapid technological advances. Besides, factors such as the availability of low cost and quality medical services and government initiatives to promote medical tourism in this region foster market growth. India has a flourishing medical tourism market, which makes contributions to the APAC medical tourism market size by country dramatically huge.
In India, treatments provided in accredited facilities are at par with any developed country in the world but at a much lower cost. The digitization in the health industry will also make the flow of foreign patients easier in the upcoming time. Gaining huge support from India, APAC has emerged as the world's premier medical tourism hub.
North America stands second in the global medical tourism market. Countries such as Costa Rica, Mexico, and Brazil are some of the most popular destinations for Americans and Canadians to get the medical treatments done. The North American medical tourism market is expected to garner USD 102,496.8 MN by 2023, growing at 22% CAGR throughout the assessment period (2017-2023).
Medical tourism statistics show that the high treatment costs and lengthy waiting times to get medical procedures are the two major aspects having a significant impact on the markets in Europe and North America. The medical tourism market in Europe is growing at a steady rate. Western Europeans prefer traveling to America to seek cost-effective treatments, and resultantly, the market landscape looks relaxed here.
Global Medical Tourism Market – Competitive Landscape
Highly competitive, the medical tourism market appears well-established with the presence of many distinguished players. To gain a larger competitive share in the market, players incorporate strategic initiatives such as partnerships, mergers & acquisitions, collaborations, expansion, and technology launch. These players are service-oriented and seek ways to deliver excellent medical care and hospitality to international and domestic patients always.
To keep themselves abreast of the medical tourism trends, players keep a regular tap to measure the satisfaction of their clients. They initiate different programs, such as post-treatment/service operator rating questionnaire and satisfaction questionnaire online and mystery shopping, to add quality analysis of all departments & services, including call centers, reception, operators, nurses, and others.
These players also believe that continuous education is fundamental to represent the base of their corporate culture and 5-star service excellence. Hence, they also ensure that all their staff attends the academy program regularly. To upgrade their employees and internal communication, they conduct classes & seminars with the best coaches in terms of leadership, soft skills, and communication.
They invest significantly to market their health & wellness products to patients. To improve the numbers of medical tourists, they use direct marketing, targeting Diaspora, and actively visit specialized global conferences, workshops, and fairs.
Sponsoring events such as HTI (Health Tourism Industry) Conferences, The World Medical Tourism & Global Healthcare Congress (WMTC) is also a gimmick in marketing and branding on international markets. There is more focus on GCC countries and the USA market.
Major Players
Players leading the global medical tourism market include Bumrungrad International Hospital (Thailand), Samitivej PCL (Thailand), CHRISTUS MUGUERZA (Mexico), Schön-Kliniken (Germany), Prince Court Medical Centre (Malaysia), Anadolu Medical Center (Turkey), Bangkok Hospital (Thailand), Shouldice Hospital (Canada), Fortis Healthcare (India), Clemenceau Medical Center (Lebanon), Asklepios Kliniken Verwaltungsgesellschaft mbH (Germany), and Gleneagles Global Hospitals Group (India), among others.
Read More @https://www.marketresearchfuture.com/reports/medical-tourism-market-1975
Innovation/Industry/Related News:
September 25, 2019 —- Apollo Hospitals Enterprise Limited (India), a major hospital chain, announced that it would be focusing on extracting benefits from past bets through margin expansion, going slow on investments from here. It is planning to switch to an asset-light model focusing on contract facilities and may go for smaller acquisitions up to Rs 300 crore. The company also hinted at it would be focusing on doubling its share of medical tourism in overall revenues to 20 percent by 2022.
Apollo hospitals presently have eight robotics arms deployed with the investment of USD 16 MN. the company is further also looking to sign up with Meditronic (medical technology company) to acquire robotic devices for carrying out surgeries. Apollo Hospitals would even start manufacturing the device by December 2020 and plans to build 100 units. There is also an attempt to double-up the share of private brands to 14 percent of the pharmacy business revenues over the next two years.
About Market Research Future:
At Market Research Future (MRFR), we enable our customers to unravel the complexity of various industries through our Cooked Research Report (CRR), Half-Cooked Research Reports (HCRR), Raw Research Reports (3R), Continuous-Feed Research (CFR), and Market Research & Consulting Services.
MRFR team have supreme objective to provide the optimum quality market research and intelligence services to our clients. Our market research studies by Components, Application, Logistics and market players for global, regional, and country level market segments, enable our clients to see more, know more, and do more, which help to answer all their most important questions.
In order to stay updated with technology and work process of the industry, MRFR often plans & conducts meet with the industry experts and industrial visits for its research analyst members.
Media Contact
Company Name: Market Research Future
Contact Person: Abhishek Sawant
Email: Send Email
Phone: +1 646 845 9312
Address:Market Research Future Office No. 528, Amanora Chambers Magarpatta Road, Hadapsar
City: Pune
State: Maharashtra
Country: India
Website: https://www.marketresearchfuture.com/reports/polyalkylene-glycol-market-5081