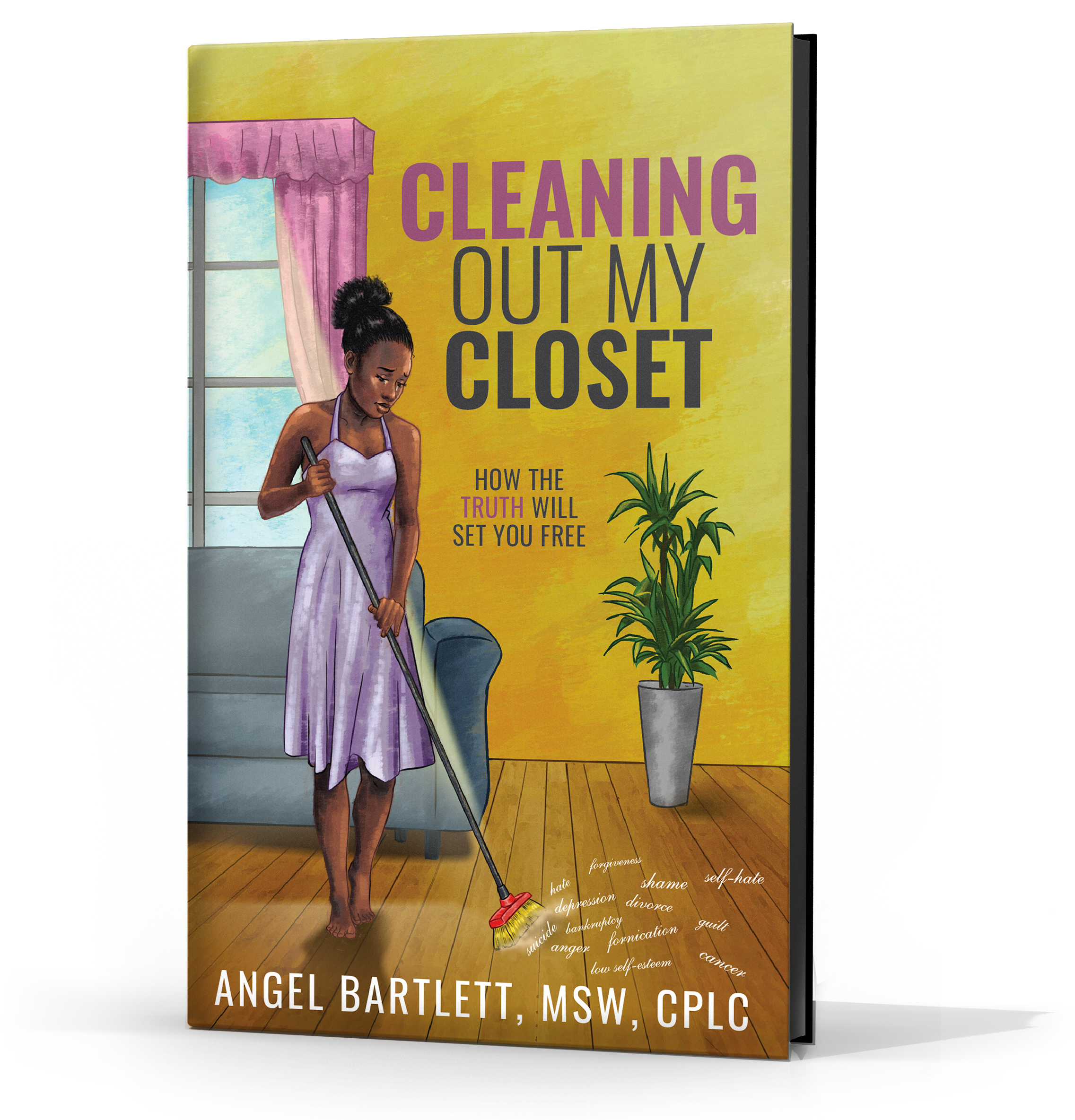 WOODBRIDGE, VA – Mar 31, 2020 – Honesty is often one of the most difficult tenets to live out. It is easy to lie and make life appear great when the harsh reality is that we are frequently dealing with anxiety and strongholds. To create a safe space to exchange mistakes, shame, guilt, condemnation, and depression for freedom, Angel Bartlett, MSW, CPLC, has released Cleaning Out My Closet: How the Truth Will Set You Free.
In Cleaning Out My Closet, bestselling author and clinical social worker, Angel Bartlett, shares a tumultuous part of her life's journey to urge readers to value themselves and to recognize the warning signs in their relationships and interactions. Angel's willingness and boldness to share the good, the bad, and the ugly, without censor, will remind readers not to be ashamed of their truth, for there is glory in every story.
"The truth will set you free is birthed from a biblical principle that we often do not live by. We say it, we hear it preached often, but we rarely apply it to our daily lives. It is my sincere belief that when we own our truth, it allows us to 'truly' experience freedom," says Angel.
The subject matters tackled in Cleaning Out My Closet – from abusive relationships, to having children out of wedlock, to financial mishaps, to angry encounters with other individuals – will empower those who have experienced similar traumas to find their strength, own their truth, and live unapologetically. Like Angel, men and women who have made mistakes throughout their journey, including the same mistakes multiple times, can choose to allow their trials and encounters to make them wiser and stronger.
Cleaning Out My Closet is an inspirational testament of faith and determination. "I am a survivor, and it is necessary to encourage others to survive. No matter how gruesome or ugly your story is, it needs to be told. It will heal someone."
Angel Bartlett is a mother, licensed clinical social worker, life coach, activist, and motivational speaker. She has a bachelor's degree in sociology and a master's degree in social work, and she is pursuing her doctorate in social work. Having been in the foster care and juvenile justice system in her youth, Angel is passionate about empowering others who have experienced similar trauma to find their strength. She is the author of Wounded but Not Broken: The Life of a Therapeutic Child and a co-author of the bestselling book, Women Unveiled.
Published by Purposely Created Publishing, Cleaning Out My Closet: How the Truth Will Set You Free is now available for purchase at www.angelbartlett.net.
Media Contact
Company Name: Purposely Created Publishing Group
Contact Person: Shani McIlwain
Email: Send Email
Phone: (888) 949-6228
Country: United States
Website: www.publishyourgift.com