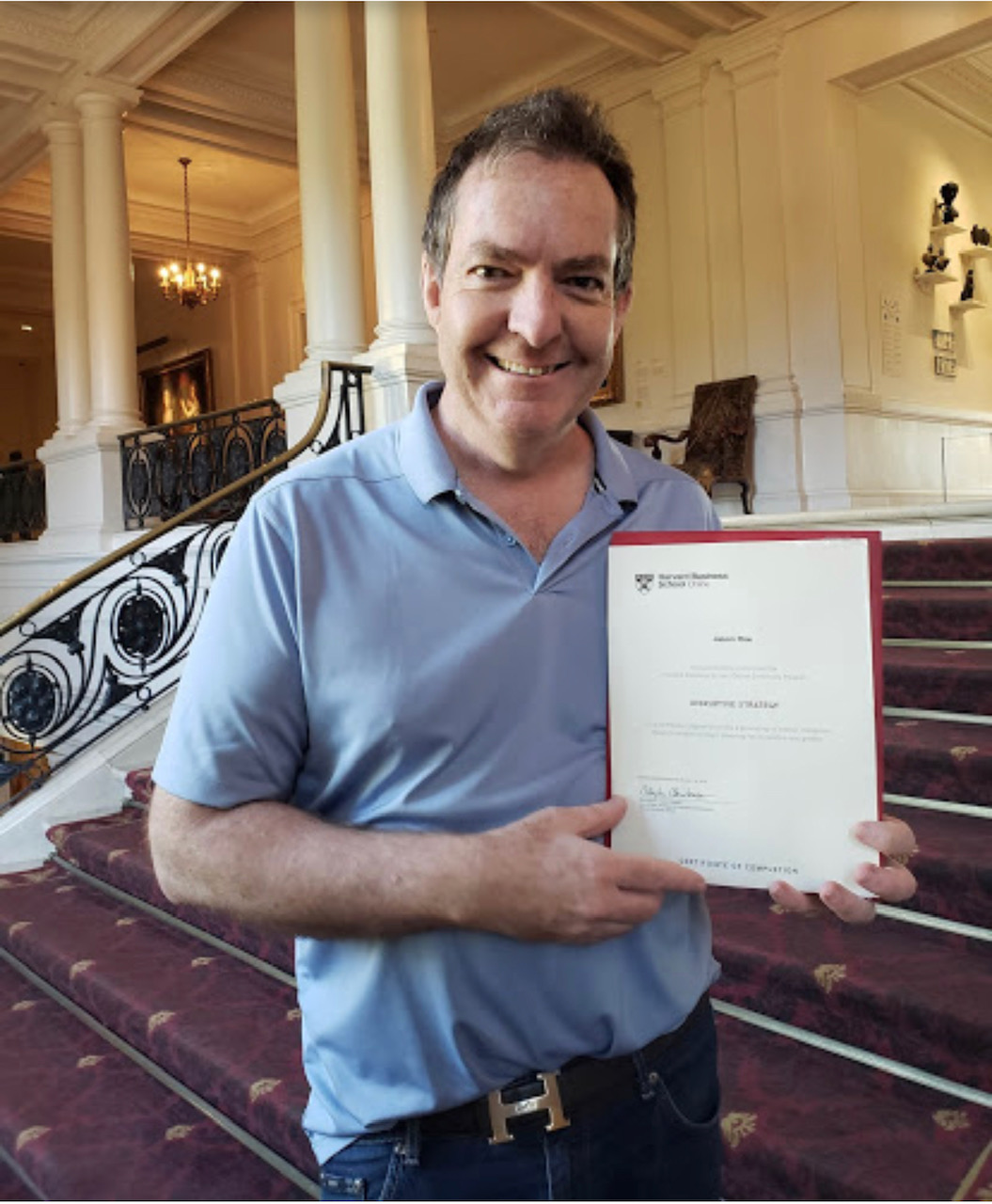 "Jason Roe studied Harvard Disruptive Strategy under professor Clayton Christensen shows his Harvard Disruptive Study Certification."
Author, Innovator, and CEO Jason Roe does not stay ahead of the curb; he creates the curb. In 2020 Mr. Roe was first to market with the Coronavirus Survival App. He launched a Coronavirus Survival Club website to help people turn to peace & meditation at a time of perceived fear. "In Business try to look through the lens that there is no curb or box" says Roe, "The expressions, out of the box, ahead of the curb is from a historic Era. Certified Carbon Free Coffee is here now, it is the Future."
Big-box grocery and retail third-wave organic specialty coffee solution provider, Best Roast Coffee (BRC) in 2016 first introduced its certified carbon free coffee to a big-box grocery. The retail chain caught Mr. Roe's attention when it was attracting its investors and customers on the pitch their focus was heath and innovation. The integrity of health for people and the planet, as well as carbon reduction remains the BRC vision. In 2020, certified carbon reduced coffee a solution BRC offered to grocery in 2016 to Big Box Grocery has emerged as the hot topic.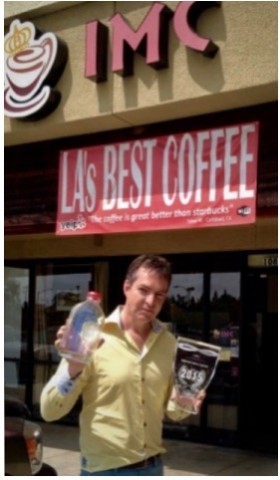 BRC CEO Jason Roe Twice Winner LA Best Coffee outside his coffee shop
The Coffee Shop was featered in Hollywood Move A Kind Of Magic
Still leading the innovation BRC, while continuing to offer its unique coffee formula to big box retailers has now shifted its trajectory toward the Automobile sector. BRC has opened its model to car dealerships, to offer car dealers a reduced carbon coffee solution that will align internal coffee customer service and experience with their carbon reduction vision of electric vehicles. According to the manufacturers of our more sophisticated coffee roasting equipment, the patented Coffee roasting process reduces greenhouse emissions up to 80%. Most of the coffee industry uses drum roasting, and such a process may not be so environmentally friendly. Our brand BRC aligns with health of customers and health of the planet with certified carbon free coffee, it also aligns with other businesses genuine to the cause.
Mr. Roe, himself a Porsche enthusiast, has a Porsche 911 turbo from the first-ever world production run to be sprayed in Miami Blue. When getting the car serviced, Mr. Roe experienced what he considered a mediocre cup of coffee. "It was then when I had a vision," Roe said. "I saw the brand disconnect. I studied causality as part of disruptive strategy under professor Clayton Christensen at Harvard business school." The customers that BRC is attracting to retail are caused to go there by a need or desire they have for a natural, organic energy boost. These people are attracted to an organic healthy coffee, like the BRC blend of coffee. They are most often attracted to innovation in health too, like Magnetized Earth Water for a natural energies solution. The reverse can be applied to the luxury high-end car dealership. A customer won't be wanting a waiting room or service area coffee, because they desire to drink a premium organic coffee. "BRC is, therefore, the high-end car dealership solution for a better customer experience," Roe concluded. Magnetized Water is a unique solution to the BRC coffee program only, and not found in coffee kiosks or coffee bars any place around the USA or the world. BRC came up with the process. Mr. Roe did his Harvard disruptive Strategy paper on Magnetized Water, and we are now seeing in media Doctor in clinical pharmacy embracing the magnetized water in cooking and food, after being introduced to it by Best Roast Coffee.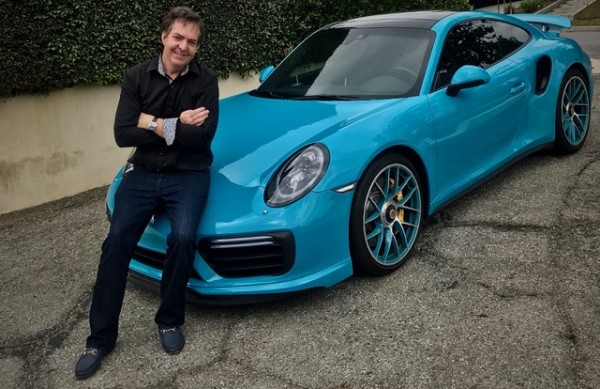 "A speciality car provider should serve its customer a speciality coffee," says Roe. Jason Roe shows off the 911 Turbo. First Porsche production run of Miami Blue.
Think about it with logic, a procurement Manager ordering coffee equipment would even consider ordering a magnetizing water system. In fact, that the particular retailer did try to put together its own coffee model prior to BRC the retailer served a drum roasted coffee, and espresso process with one-step espresso system. Their espresso bar did not seem to be working out for the retailer. I perceive executives in an office making decisions on specialty type things may most often lack the "know how". Coffee is one example, people think coffee is simple, and anyone can make a coffee. To an extent that's is true, however BRC offers a smooth specialty coffee and process," says Roe. "Its not public common knowledge how to deliver a specialty coffee requires know how. Look at the lens of an internet search engine provider for a parallel example. A search engine provider employee may think that s/he could leave and create internet search engine, because its common knowledge in public arena they will not infringe on trade secrets. While it may be a public as coffee, I am perceive most people can't create an internet search engine like in a short time without "know how". Specialty coffee experts think of coffee in the same way. Some are very fanatical too. Our BRC formulas and "know how" is our own says Roe, and I am enthusiastic about magnetized water and what it does to the fluid bed air roasted coffee, the end result is smooth.
Roe continued by saying, "When a company and its people can find comfort in the uncomfortable and unconventional, it allows new ideas or processes to emerge. If Fortune 500 companies change the culture in the right direction, it will realize their new potential and may even merge into Fortune 100 status. On the other hand, if Fortune 500 companies, after becoming public, remain Fortune 500 companies, it would seem to indicate the company leadership is doing more of the same thing, never truly realizing the companies full potential. I prefer the unconventional." The culture has changed around the planet, influenced in large part by the millennial's who subscribe to unconventional thinking as well. "A common thread that binds all successful leaders and companies is innovation, whether it's about products or thinking," Mr. Roe explained. "At one stage or another, all the standout CEOs have thought of something that no one else has ever done before, and that's the place BRC trajectory is set on, there will be new things never perceived or thought of before as possible in coffee that will emerge. I already know this, because BRC is testing it now."
Media Contact
Company Name: Millennial News Feed
Contact Person: Philip Sinclair
Email: Send Email
Country: United States
Website: https://bestroast.coffee