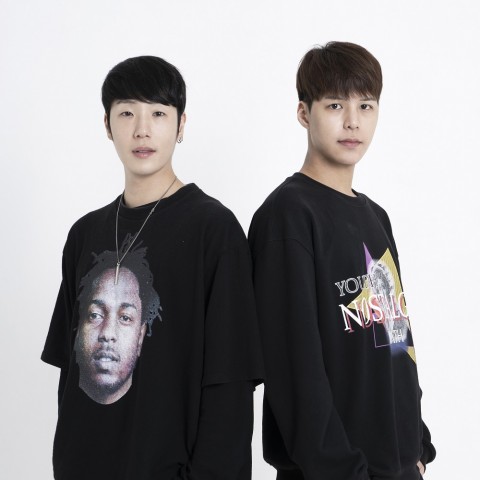 What is music that cannot impact people! and this is what Cullen and Curvy D through their HateBerry's debut solo "Bass Down" do to its listeners. It is a smashing, Electronic Dance Musical Bonanza that can make audiences toss. It has an insane lead sound with full of tight kicks and heavy bass, which is perfect to smash festival mood.
HateBerry's focus is on electro and Big Room house with a perfect conglomeration of bass and progressive house. They do all kinds of genres, which is best for any festival. So there is a touch of traditional and contemporary style in their music. Bass House is a musical style that started in mid-2010. It was an amalgamation of different forms of Electro House with the warm basslines. This genre quickly became quite popular among the musicians of the era. And now too, HateBerry is taking this style to its zenith with their creative power.
HateBerry's music is a creative conglomeration of progressive house, electro house, and electro trance comprising lengthy trance build-ups with an electro-style drop. It is also known to include a 4/4 hardstyle kick that could remind you of Martin Garrix. The band is also carrying the legacy of progressive rock music by adding their own style and uniqueness.
Both Cullen and Curvy D started their musical journey 6 years back to become a top-ranked DJ in Korea. Later they formed a group "HateBerry" for the stage shows in Thailand and adopting global style EDM for their songs.
Earlier they would produce pop style EDM for that they needed vocal so they tried to record Cullen's voice but that came out to be terrible. He decided not to become a vocal artist and started working with other singers.
HateBerry's latest single "Bass Down" makes the audience's pulse high as the music range gets loud and insane. It is a feeling that listeners should have for this music. People would like it when they want to have some fun with friends. It's simply a nice and cool effort that could take his duo to a new level in the musical world.
Listen to "Bass Down" on all major music platforms through this LINK.
Media Contact
Company Name: Bow Entertainment
Contact Person: Mr. Nop
Email: Send Email
Country: South Korea
Website: instagram.com/hateberry_official