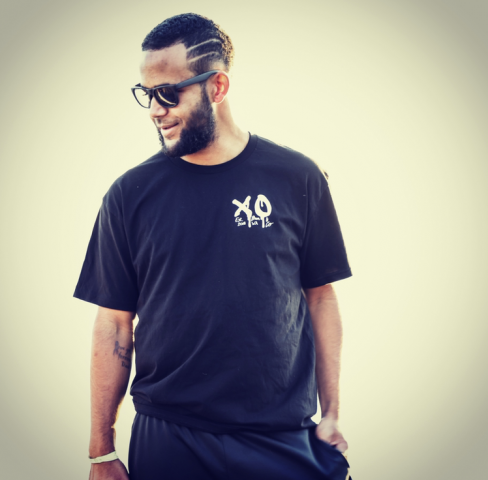 Born and raised in San Luis Obispo CA, Emmett, popularly known as Mysta FoxX has grown up loving music more than anyone else. He is an adopted son to a family from Memphis, Tennessee, and his ear for music stretches through most genres. Once he started mixing music after high school, there was no stopping for him. It has been three years, and not a day has gone by, that he did not create music.
Through his music, he insists on creating a better life for people who are struggling in any way. He was engulfed in this passion after an overwhelming tragedy, where he lost his father to brain cancer. His life hasn't been the same ever since. When his father passed away, he says, he turned to music, and that was what majorly helped him get through the rough patches of his life. Since then, he has been sharing with others, what music did for him.
His heart is split between his immense love for EDM, as well as for Rap Music. The dichotomy of both the genres makes them very interesting, Emmett says. This according to him is because the vibe given off by the EDM is very loving and positive whereas, Rap is somewhat negative, and everyone is either trying to impress or flex, whatsoever.
"What makes me unique now is that need to connect the EDM rhythm that people love to dance to, and rap lyrics that hit people either in their heart or in their arms, legs, shoulders, and feet, that make them want to dance. People have done this before, but what gives me an advantage is a fact that I am adopted. My music culture, background, or what not is massive, stretching from Kenney Chesney, to Louis Armstrong; From YG, to Run DMC; from The Police to Ozomatli", says Emmett, while elaborating his love for creating music.
His music is a mix of EDM and hip-hop. He believes that he can create a better and more peaceful world through his music. Being a self-taught musician, Emmett is giving a fair competition to all the other musicians of the same genre. With a nice 808 beat to get people to their feet, he is all about hype. He states that his listeners are everything to him. They are the ones that he thinks about when he wakes up, first thing in the morning. All his creation in the world of music is dedicated to them.
Listen to Mysta FoxX's music now on Spotify.com
Media Contact
Company Name: FoxX Studios
Contact Person: Emmett Fox
Email: Send Email
Phone: 805-550-1686
Country: United States
Website: soundcloud.com/ebwest