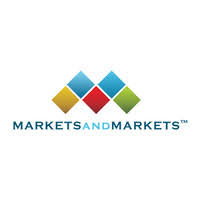 "Accenture (Ireland), Cellint (Israel), Cisco (US), Citilog (France), Cubic Corporation (US), EFKON (Austria), Esri (US), FLIR Systems (US), Garmin (Switzerland), IBM (US), Indra Sistemas (Spain), IMTAC (Oman), IntelliVision (US), Iteris (US), Global Traffic Technologies (US), Jenoptik (Germany), Kapsch TrafficCom (Austria), Lanner Electronics (Taiwan), LG CNS (South Korea), Metro Infrasys (India)…"
Traffic Management Market by Solution (Smart Signaling, Route Guidance and Route Optimization, Traffic Analytics, and Smart Surveillance), Hardware (Display Boards, Sensors, and Surveillance Cameras), Service, System and Region – Global Forecast to 2024
The global Traffic Management Market size is expected to grow from USD 30.6 billion in 2019 to USD 57.9 billion by 2024, at a Compound Annual Growth Rate (CAGR) of 13.6% during the forecast period. Mounting traffic congestion is an unavoidable state in urban areas across the world. Traffic congestion during peak hours is a natural result of the way day-to-day operation of the societies. Traditional transportation and traffic systems are incapable of satisfying the numerous requirements of urban mobility. The increasing migration of people from rural areas to urban areas has resulted in an exponential increase in urban households owning cars. Combining this with existing traffic infrastructure that cannot keep up with the rapid growth acts is the main reason for traffic congestion.
Smart signaling solution to account for the largest market size during the forecast period
The smart signaling software collects event-based, high-resolution traffic data simultaneously from various connections placed on signals, and produces real-time signal performance measures, including probable travel time and intersection delay. This data could then be analyzed to provide simultaneous performance measures, overall travel time, and traffic congestion rates. The information is used to predict and respond to traffic demands and conditions with optimal signal timings, thus improving the traffic flow on roads. Smart signaling significantly can also help reduce the cost of network monitoring and increase the control and flexibility of traffic. The smart signaling software empowers traffic managers to optimize the existing road capacities, based on which they can take measures to reduce traffic congestions.
Download PDF Brochure: https://www.marketsandmarkets.com/pdfdownloadNew.asp?id=1036
Journey time measurement system to account for the largest market size during the forecast period
Journey Time Measurement System (JTMS) identifies vehicles at two or more points in a road network and calculates the journey time for each defined segment. JTMS are coupled with Automatic Number Plate Recogjnition (ANPR) systems or capture points to find the journey time of a vehicle. ANPR cameras or automatic vehicle identifiers are connected to local processors, which are then connected to the JTMS server. JTMS is mainly used to study the traffic of a region, find congested routes, and prepare a design of road network improvements. It is helpful for traffic engineers to understand how the road network is operating at a given time. JTMS also carries out various data processing functions, such as providing graphical outputs and offering compiled data for web browser access or historical analysis. If JTMS is integrated with a variable message board alongside a roadway, the traffic situation on the route ahead can be displayed to the driver. This can help lower the congestion by alerting drivers about possible delays. JTMS is an important tool for drivers and traffic managers to provide insights into the current and future road activities. It displays real-time journey time intelligence that can be fed directly to road users via display boards, such as variable message signs, websites, and mobile apps. The data enables commuters to make informed decisions, taking the efficiency and predictability of their onward journey into their own hands. JTMS is used by traffic operators to detect and identify early signs of possible congestions by comparing flows and journey times at various points along a route with the typical patterns at the same time of day.
The major vendors in the traffic management market include Accenture (Ireland), Cellint (Israel), Cisco (US), Citilog (France), Cubic Corporation (US), EFKON (Austria), Esri (US), FLIR Systems (US), Garmin (Switzerland), IBM (US), Indra Sistemas (Spain), IMTAC (Oman), IntelliVision (US), Iteris (US), Global Traffic Technologies (US), Jenoptik (Germany), Kapsch TrafficCom (Austria), Lanner Electronics (Taiwan), LG CNS (South Korea), Metro Infrasys (India), PTV (Germany), Q-Free (Norway), Siemens (Germany), SWARCO (Austria), TransCore (US), Savari (US), Dahua Technology (China), Telegra Europe (Croatia), Telit (UK), Huawei (China), International Road Dynamics (Canada ), Rapid Flow Technologies (US), Advance Access (Ireland), Advantech (Taiwan), Redflex (Australia), TRL Software (England), INRIX (England), and TomTom (Netherland). These players have adopted various growth strategies, such as partnerships, agreements, and collaborations; and new product launches, to further expand their presence in the global traffic management market. New product launches, agreements, and collaborations have been the most adopted strategies by major players from 2017 to 2019, which helped them innovate their offerings and broaden their customer base.
Cisco (US) is one of the leading companies in the traffic management market. Cisco Connected Roadways helps secure and connect Intelligent Traffic System (ITS), enabling vehicles, roadways, travelers, and traffic management centers to communicate with one another in real time. It eases the operation of cities and transportation agencies and enables the smooth flow of traffic, along with reducing congestion with secondary collisions. The company designs and sells a broad range of technologies across networking, security, collaboration, applications, and cloud. Cisco has focused on inorganic growth strategies, such as agreements and partnerships. For instance, Cisco signed an agreement with Iteris; as per this partnership, Iteris would become Cisco's solution technology integrator partner for Cisco's transportation Internet of Things (IoT) solutions segment. The main objective of this agreement is to provide solutions for public agencies across the US with a focus on improving smart and safe mobility. Moreover, Cisco and PLDT partnered for a 5G-ready Internet Protocol (IP) transport network. The partnership aims at deploying the latest technology to design and build automated, reliable, scalable, and software-defined next-generation infrastructure by using PLDT's fiber network to deliver improved digital experiences to customers.
Speak to Our Expert Analyst: https://www.marketsandmarkets.com/speaktoanalystNew.asp?id=1036
IBM (US), one of the leading technology vendors, offers intelligent transportation solutions, integrated fare management, traffic prediction tool, and intelligent operation center solution for traffic management. The company's offerings are backed by its strong analytics solutions. The intelligent transportation solutions have features that include predictive insights, traffic control, automatic incident detection, active traffic management, and incident and special event traffic management. Additionally, the solution provides system-wide visibility and traffic behavior patterns for better control and measurement of traffic. IBM's traffic prediction tool uses historical and real-time traffic data to predict the traffic flow of specific areas. The tool empowers traffic operators with better traffic-planning capabilities. The company uses Watson IoT Platform and Node-RED, as well as services, such as Geospatial Analytics, Business Rules, Insights for weather, and Watson AlchemyAPI on Bluemix, to build traffic management app. IBM continuously focuses on developing new products for intelligent transport for traffic management. For instance, IBM developed a new Artificial Intelligence (AI)-powered IoT solution to help extend the lifespan of aging bridges, tunnels, highways, and railways. The new solution will provide task-specific functionalities to help organizations manage, monitor, and administer their infrastructure assets. By implementing maintenance strategies using IBM Maximo, organizations can attempt to model, map, and monitor bridges, roads, and tunnels.
Media Contact
Company Name: MarketsandMarkets
Contact Person: Mr. Aashish Mehra
Email: Send Email
Phone: 18886006441
Address:630 Dundee Road Suite 430
City: Northbrook
State: IL 60062
Country: India
Website: https://www.marketsandmarkets.com/Market-Reports/traffic-management-market-1036.html