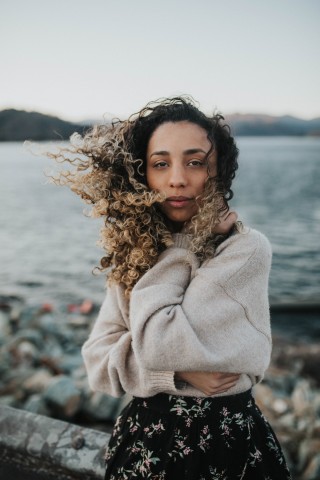 Aliandra is a Brazilian singer-songwriter who has announced the release of her new single "Deeper" based on her experience of realizing her faith, at the time when she was really low in her life. Having sung in the church's worship team since the age of 5, Aliandra remarkably developed the soulful way to express her faith through music and creativity, for putting a positive impact on the world. Believing that music has the power to bless and influence, Aliandra creates music in praise of the Lord, expressing through her heavenly voice and evocative songwriting skills. She released her new single through the "In His Presence Label".
Aliandra has always loved music and she wanted to make music that touches and transforms people's lives. It's also a way for her to connect to God while rising above all the miniature issues that surround our lives. She states, "When I'm making music is when I feel the most alive, and my relationship with Jesus is my biggest inspiration". Aliandra makes a variety of music ranging from indie to worship to alternative pop. All of her music has the essence of emotions and faith.
During her teenage years, Aliandra started writing songs and learning different instruments, focusing mainly on the guitar. Throughout her musical journey, she is leading worship at her church, influenced by worship movements and Christian artists like Allie Paige, Kalley, Steffany Gretzinger, Isla Vista Worship. Although she started writing and composing music at a young age, she didn't really think about recording and publishing any of her songs professionally, until Kesia and William introduced her to the "In His Presence" label.
Talking about her latest single, Aliandra further adds, "I have lots of dreams for transformation, reformation, justice, people being encountered by God, and this project with them has brought together all of those plus music. It's something I didn't even know I wanted and now it has already blessed my heart and so many others' like I couldn't have imagined. It all started with God directing them very specifically, and now we're starting to share the first songs."
"Deeper" has received great feedback from the listeners so far and continues to grow popular among the fans.
Listen to the song on all streaming platforms through this LINK.
Watch the music video on YouTube.
Media Contact
Company Name: In His Presence Label
Contact Person: Kesia Vidal
Email: Send Email
Country: Spain
Website: www.soakinginhispresence.com