After the success of her recent singles and EPs, Caley's album promises to meet and exceed the already high standard she has set
California, USA – May 15, 2020 – Orinda, California born emerging artist Caley Kenny has been garnering attention for her smooth, understated lead vocals and wistful lyricism for some time now. Since she released her first single titled 'Better Off' in January 2018, Caley has grown from strength to strength.
Blessing our speakers with timeless music, and incredible collaborations with artists from all musical backgrounds, Caley has not veered off the radar since. Hit singles and Eps such as 'In the Clouds', 'Falling for you', 'Ace & Jacks', 'Better Off', 'Sleepless', 'Wafia',' Stolen Moments' and 'Fruitvale Swing' have since followed.
Word of her music versatility is also widespread. Caley has a vocal style rooted in old-school jazz, blending elements of soul, hip hop, Motown, and alt-rock into a sound that is both timeless, modern, and artistic. Inspired by the likes of Etta James, Billie Holiday, and Amy Winehouse, Caley seeks to create music that blends those elements all into one.
Caley Kenny is set to cement herself in the music scene with a unique style and sound that will differentiate her from generic pop artists. Undoubtedly, she is an artist to keep an eye on and ear out for.
You can listen to Caley's hit tracks on the digital platforms below:
SoundCloud: https://soundcloud.com/caleykenny
Spotify: https://open.spotify.com/artist/27fySPs1C3QuEZeMKdE0m8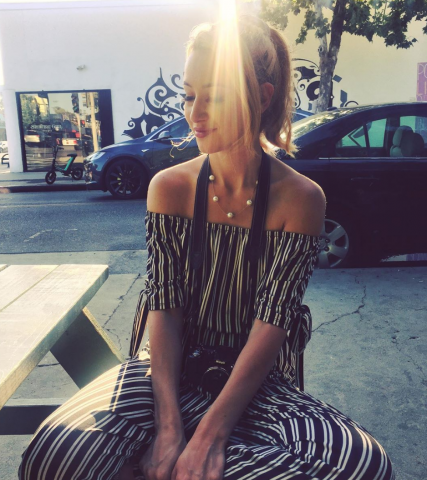 About Caley Kenny
Caley Kenny is an emerging artist ready to break through the scene with a unique twist to popular music. Originating from Orinda, California, Caley Kenny has aspired to become a lung-full of fresh air in a saturated music scene.
Kenny has been making music all her life, but only discovered it was her true calling five years ago while listening to the works of Billie Holiday and Etta James. Since then, she has been singing and writing songs nonstop.
Contact Information
Instagram: https://www.instagram.com/caleykenny/?hl=en
SoundCloud: https://soundcloud.com/caleykenny
YouTube: https://www.youtube.com/channel/UC3yQzVRTeuQ93ASqUKuZHHA/
Media Contact
Contact Person: Caley Kenny
Email: Send Email
Country: United States
Website: https://open.spotify.com/artist/27fySPs1C3QuEZeMKdE0m8