Recently in Korea, inquiries on the purchase of hand sanitizer products from buyers worldwide are pouring in as much as those for masks. But why are Korea's hand sanitizers receiving such international attention?
The first reason lies in the safety of the completely verified products. Only hand sanitizers that have passed a strict procedure and been approved as "quasi-drugs" by the Korean Ministry of Food and Drug Safety (MFDS, formerly known as the Korea Food & Drug Administration (FDA)) can be sold. Korea's masks, which has received universal affirmation on its quarantine · dustproof properties, are also KF certified products, a certification supervised by the MFDS. Likewise, the fact that hand sanitizers received approval as a "quasi drug" by Korea's MFDS means its safety is 100% reliable.
Ethanol, the main ingredient of hand sanitizers, requires high quality raw material. The stickiness in hand sanitizers many may have commonly experienced is because mixed ethanol is used instead. However, Korea's hand sanitizers use undenatured ethanol extracted from raw plant materials, and therefore are harmless to the human body and are not sticky.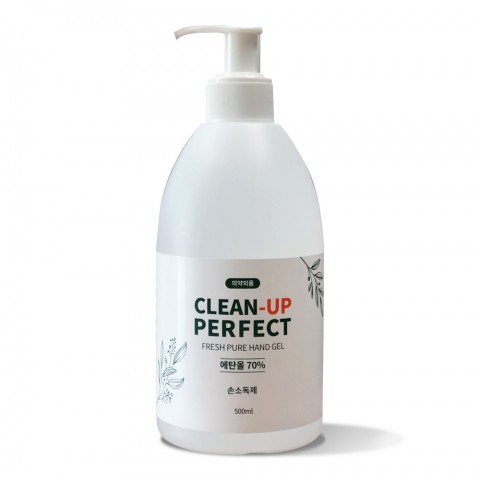 Numerous US buyers have proposed businesses for Global Works Company's Clean-up Perfect hand sanitizer (100mL, 500mL) together with the attention Korean hand sanitizers has received. Clean-up Perfect has completed its registration as a quasi-drug, been approved by the MFDS, and finalized the NDC CODE registration, securing the stability needed for US exports. Moreover, Clean-up Perfect meets the WHO recommended undenatured ethanol content of 70% and is evaluated as superior amongst the countless Korean hand sanitizer products considering its sterilizing power, usability, moisturizing effect, etc.
Please feel free to email us at gw-com@naver.com for detailed product inquiries.
Media Contact
Company Name: Global Works Company
Contact Person: Kim Mi Sung
Email: Send Email
Phone: +82 10-3488-8800
Country: South Korea
Website: https://globalworks.modoo.at