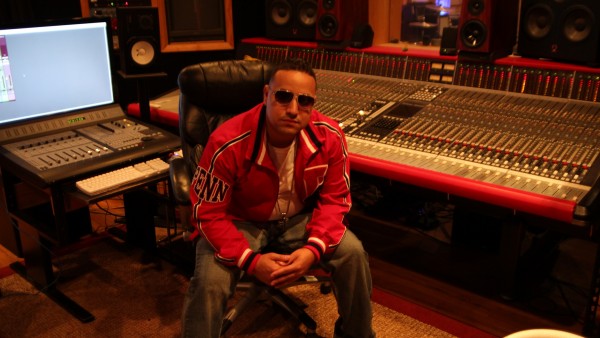 Born in Bayamon, Puerto Rico and raised in United States (New York & Boston), Armada the Producer is a multi-faceted artist who is a music producer, multi-media content creator, and business consultant who has been working and contributing to the career development of well-established artists as well as the new talent in the world of Urban Latin Music, Reggaeton and Hip Hop.
Having been born on the islands of Puerto Rico, the Caribbean tropical sounds were bound to become his influence for learning music, which soon turned into a passion after he moved to the United States at the age of 9.
Armada the Producer's latest album "Emotion Instrumentals, Vol. 1" is a part of a project of series of instrumental albums that range from Hip Hop beats, Lo-Fi beats, Reggaeton beats and a fusion of EDM, Reggae & Afro Pop. This album is a malignant collection of 14 captivating songs like Deep Sorrow Beat, Sincerely Your Beat, So Sorry Beat, Empty Beat, Gone Beat, and 9 others. You can feel the emotion behind each song with just the beats of the music. The album is 44 minutes and 38 seconds long, with each song reflecting its divinity and soulfulness. Armada the Producer wanted to create a series of instrumental albums for the newer generations of artists that are coming up, as music has evolved into different styles and has so many fused elements that are great to listen to.
"One day I started trying to play the sound in my head on an old cheap toy piano, then on pots and pans and the rest is history. I've worked with many upcoming artists as well as more established artists such as Onyx (Def Jam Records), Kali Ranks (Def jam Records/ Afimi Music), Chino XL (Warner Bros. Records, Machete Music/Universal Records), Papoose (VH1 TV Series) (Love & Hip Hop), Ñengo Flow", Jory Boy, Record Companies (Real G4 Life / Millones Records) and many others", says Armada the Producer, telling about his musical journey.
Armada the Producer loves to create good music and he feels that music is an art that does not need to be looked at and one can truly feel it living within the people.
Listen to Armada the Producer's songs on all streaming platforms through this LINK.
Media Contact
Company Name: Armada Multimedia
Contact Person: Media Relations
Email: Send Email
Country: United States
Website: www.armadatheproducer.com