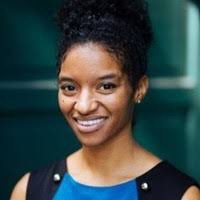 American Author and Speech Language Pathologist, Jourdan Saunders, has launched an ebook titled: "Our Reading Literacy Kitchen" which is a valuable tool for school districts to provide to children without access to the Internet during this Covid-19 pandemic.
According to World Economic Forum, the Covid-19 has resulted in schools shutdown across the world. Globally, over 1.2 billion children are out of the classroom. As a result, education has changed dramatically, with the distinctive rise of e-learning, whereby teaching is undertaken remotely and on digital platforms.
Many school districts have moved to remote learning platforms, but for some families, online learning is not an option.
According to World Economic Forum, In the US, there is a significant gap between those from privileged and disadvantaged backgrounds: whilst virtually all 15-year-olds from a privileged background said they had a computer to work on, nearly 25% of those from disadvantaged backgrounds did not.
Some schools are providing offline learning tools to support student's education who may not have access to the Internet. In the area of reading, Jourdan's book, Our Reading Literacy Kitchen provides reading literacy resources to help with keeping students engaged and excited about learning. A lot of the activity ideas within the book can be incorporated without Internet access. Different recipes are included within the book to ignite each student's passion for reading by infusing art and other innovative approaches into daily life.
Jourdan would love to see more partnerships with local tv stations to allow for learning materials to be accessible for children with disabilities, and families who may not have access to the Internet. During times like this it is imperative for multi-modes of access to learning materials for a quality education!
Jourdan Saunders, MS, CCC-SLP is a Speech Language Pathologist, Disability Inclusion Consultant, Author, and Resource Generator. She is helping companies with inclusive business and brand development for products and services.
Jourdan develops solutions to ensure people with disabilities are included and are making meaningful connections with brands. She is the owner of one of the largest SLP resources group with over 13,000 followers. Jourdan has written several articles for non-profit organizations, major magazines, and online resources. She has presented at various conferences ranging from USA Gymnastics, Association of University Centers on Disability, Kennedy Center, and many others.
Jourdan established one of the first resource websites for students interested in the field of Speech Language Pathology, Futureslps, which has received recognition worldwide. Recently, she created a program that infuses art and reading literacy skills entitled Design Read Create. Jourdan is the author of Our Reading Literacy Kitchen: Fresh Approaches to Target Reading Literacy Skills.
Media Contact
Company Name: The Resource Key
Contact Person: Jourdan Saunders
Email: Send Email
Phone: (202) 743-0933
Country: United States
Website: jourdansaunders.com