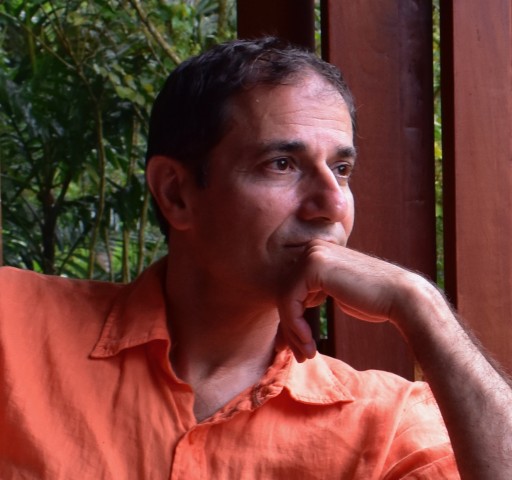 An Entrepreneur, Executive Coach, and author based in Silicon Valley, California, Nader Vasseghi is also a talented musician who believes that "music is the language of the soul, the bridge between the worlds of material and ethereal, a universal tool to created beauty on earth; and beauty points the attention to the source". His approach emphasizes a holistic view, drawing upon the integration of mind, body, and spirit.
The album "Sacred Gift" has been recently released and consists of 10 songs in total- First Creek, Spacious Heart, Sacred Gift, Kojaeed, Fragments of a Dream, Calling Forth, Dance of Waves, Rising Sun, Touch, and Flow. It is a bundle of soulful and serene songs that are a blessing for the listeners' ears and hearts. The album is 46 minutes and 12 seconds long, which is just enough time to take a break from your hectic routine and tune into something relaxing and divine.
Nader Vasseghi's music style is hard to describe; it cannot be put under any particular category. His intention in creating this music is to listen to and bring out the music of his soul by not limiting it to a specific genre. On the Album cover Nader Vasseghi wrote "In gratitude for this Sacred Gift that came to life through me", hence the name of the album as "Sacred Gift".
"For me, music has always been my inspiration, my companion, my refuge, and my pointer to the divine source. I love to pick up a musical instrument that resonates with me and start playing and exploring what wants to come out. I started with the Piano, then wind instruments, string instruments, percussions, and recently hang drums. In my music compositions, I like to tell a story and take the listener on a beautiful spiritual journey; to connect them to their beauty inside," says Nader Vasseghi, telling about his love for music and his musical journey so far.
He is working on his second music album in conjunction with his second book, which will be on the topic of "Conscious Leadership". The music will be a companion to the book and is intended to inspire listeners toward conscious creation of love, beauty, and strength on earth.
Listen to Nader Vasseghi's album "Sacred Gift" on Spotify.com
Media Contact
Company Name: Cnergist
Contact Person: Nader Vasseghi
Email: Send Email
Phone: 650-270-7666
Country: United States
Website: nadervasseghi.com/