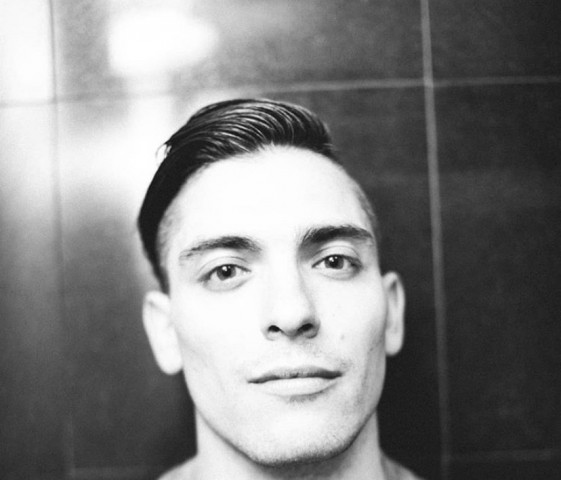 Settled in Detroit, United States, Big Nomad is a talented artist that creates unique music. Music is in Big Nomad's blood and just like his name; his music will make you wander to beautiful places with amazing beats and catchy lyrics.
Big Nomad has made a lot of astounding tracks but few of them just stand out than the rest, including "Carlie", "Psycho", "On the shoulder" and his latest track "Den of Thieves". These songs have received massive love from the listeners and the admiration for these songs, along with others is growing with every passing day.
Big Nomad's latest track "Den of Thieves" is Pop-laced, EDM music, featuring MEMORie, who together make an amazing duo. The song starts with a piece of soothing music and light lyrics and slowly picks up pace, giving the listeners enough time to drown in the ecstatic and soulful music.
"Den of Thieves" is the kind of song that you would want to add to your summer playlist because of the relaxing, good vibes that it reflects. The song is produced by Big Nomad's long term friend HYPRSPVCE and together, they have created synergy unlike anything before. Big Nomad always wanted a way to incorporate dubstep and future bass into his tracks and therefore, this song is like a dream come true to him.
Big Nomad has always been inspired by his grandparents who were a part of a group called, Gemini and to see them sing together all the time made him want to make music since he was young. So, the first time Big Nomad got his hands on a guitar, it was a game-changer for him. There was no looking back for him after that.
"I've been in bands since I was a kid. Straight punk rock DIY, to metalcore, when that was a thing and then just rock before taking a hiatus. At the same time, I was struggling with extreme substance abuse. I've been clean 10 years and sober 7. I stopped playing music for years after my drummer took his own life by jumping in front of the 7 train in New York. It wasn't until a trip to the mountains in Colorado that I realized I was ignoring the most important aspect of my identity: creativity", told Big Nomad about his musical journey, and the challenges that he faced to reach where he is today.
Big Nomad always moved forward despite the troubles that came his way. He is an inspiration to many, because of his hard work and dedication towards music.
Big Nomad's style of music is mostly punk rock hip-hop but he doesn't like to categorize himself as for him, the genre is not important, music is.
Listen to Big Nomad's latest single "Den of Thieves" on spotify.com
Media Contact
Company Name: Big Nomad
Contact Person: Alex Adrian
Email: Send Email
Phone: 330-242-0457
Country: United States
Website: soundcloud.com/bignomad92