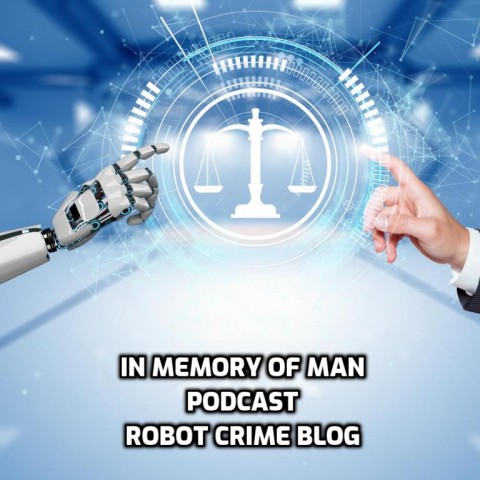 Hosted by Robert Kiesling, "In Memory of Man" is a podcast dedicated to giving extraordinary information about artificial intelligence and its real-time application in the field of law enforcement and the criminal justice system.
Robert Kiesling is a criminal trial lawyer licensed in the State of Texas, who has successfully represented clients for more than 13 years in all criminal related matters. Who better than a criminal trial lawyer to tell people of this cardinal subject! This podcast aims to uncover the hidden use of artificial intelligence in our daily lives, something that people usually don't even think about, but they desperately need to know.
The podcast "In Memory of Man" was started on February 24, 2020, with 15 episodes in total as of May 19, 2020. The episodes of this podcast are of a shorter duration, typically 10 minutes or less. Robert Kiesling tends to breakdown complex subjects to their core, relaying all-important news and relevant information on artificial intelligence in a quick, no-nonsense-way. A quality of a good host.
"Real, timely, new backed by actual research. I love podcasts that satisfy my need for real information. If you want to stay on top of current events but need a break from the "news" cycle, I highly recommend subscribing to this podcast. Exceptionally well-researched, unfiltered, and honest. Huge fan", review by MichelleRightNow on the podcast "In Memory of Man".
Keeping in mind the on-going pandemic, Robert Kiesling continues to inform people regarding the current crisis and its relation to AI's application during this unprecedented historical time. Episodes like "Corona Virus and AI" and "Coronavirus Leads to AI TAKE OVER of Humanity" are a glimpse into the dystopian future that awaits humanity if it continues to turn a blind eye to those that abuse AI. Moreover, episodes like, "Why Facial Recognition Should Be Banned" and "AI Sentences Man to 6 Years," bring this topic into chilling perspective.
The podcast "In Memory of Man" is an exceptional outcome of copious amounts of research done by Robert Kiesling, for his new dystopian novel "Discredited Citizen". It is a unique and intriguing podcast that is going to quench the thirst of all the sci-fi lovers by bringing them face to face with our new reality.
Listen to the podcast 'In Memory of Man' now on Apple Podcasts.
Media Contact
Company Name: In Memory of Man, LLC
Contact Person: Robert Kiesling
Email: Send Email
Phone: 512-436-2779
Country: United States
Website: robotcrimeblog.com