COVID19 pandemic has brought on immense challenges for everyone in more ways than one. As has been the case in earlier such unprecedented events, humankind has demonstrated resilience and created multiple innovations to survive and eventually emerge stronger. Same is case now, more so in education due to the vast number of stakeholders (most important being students), regulations, timelines and need to ensure learning outcomes.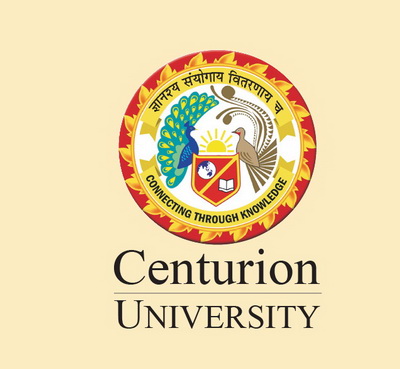 Bhubaneswar, India – Even before the pandemic, Centurion University had embraced multiple digital technologies such as Cloud and High Performance Computing (HPC) to transform its teaching-learning process. More than 90% of Centurion's IT infrastructure is hosted on leading cloud platforms such as AWS. Besides this, Centurion University had also adopted online mode of delivery, thus delivering learning sessions across its campuses simultaneously.
This enabled Centurion to seamlessly transition its entire curriculum to a market leading online/virtual classroom platform.Students too didn't find this transition difficult as they had experience multiple virtual sessions earlier. The attendance in most classes was more than 70% and in some cases surpassed what it used to be in the offline mode. Centurion also used its HPC laboratory, Dassault Systemes 3DS platform and other resources made available by UGC and AICTE to conduct practical labs. This enabled all students to complete their coursework in time with only a few credits shifted to the next semester.
Vineet Chhatwal, CEO of Centurion University said, "Our pro-active adoption of digital technologies and cloud based IT infrastructure truly acted as an enabler to continue our education delivery process uninterrupted. We are continually looking for ways to improve our student's experience whilst ensuring achievement of learning outcomes".
Centurion also adapted its examination to online mode and has adopted an AI enabled platform that ensures ease of use whilst ensuring integrity and security of the examination process. Students were given an opportunity to do multiple practice exams on the platform in order for them to be fully familiar with it. It also created options for students to take the exams at a later date in case they have connectivity or network issues although the examination platform can be accessed from a basic smart phone as well.
"Our primary focus is to deliver on our promise of delivering best in class education through innovative pedagogies. We continuously look for ways to improvise and really appreciate the timely guidance from the UGC, AICTE and Government at large", commented Dr. Supriya Pattanaik, Vice Chancellor of Centurion University.
Centurion University: www.cutm.ac.in
About Centurion University Of Technology & Management (CUTM)
From the inception, Centurion University's DNA has been "Shaping lives and empowering communities". The University has focused on 'hands-on', 'experience based', 'practice oriented' learning that makes a difference through appropriate and relevant innovation and action research. While promoting Nano, Mini and Micro Enterprises, the University works toward learning experiences that are 'quantifiable', 'sustainable', 'scalable' and 'replicable'.
For more details and further enquiries, please visit http://www.cutm.ac.in.
Media Contact
Company Name: CENTURION UNIVERSITY OF TECHNOLOGY & MANAGEMENT (CUTM)
Contact Person: Sukanta Parida
Email: Send Email
Phone: +91 (0674) 2596229
Address:17, Forest Park, Bhubaneswar
City: Dist Khordha
State: Odisha – 751009
Country: India
Website: https://cutm.ac.in