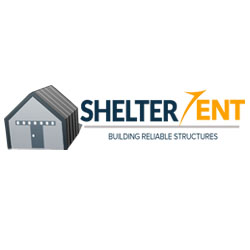 Tent rental services are becoming a necessity in the main areas of the UAE. With the extreme climate in many regions of the country, the government has imposed a law that requires proper resting areas with shades and tents for the labor force. To conform to these regulations, many companies utilize the services of tent rental services like Shelter Tent FZE.
Shelter Tent FZE is one of the leading manufacturers and providers of car parking shades in Dubai, Abu Dhabi, and across UAE. They have the required skills to produce high-quality tents and parking shades that can be installed in car parking lots, labor resting places, swimming pools, and other such areas. Their tents and car parking sheds are designed to meet the demands their clients put forward. Keeping in mind various housing requirements, they have developed specialized solutions that offer the best possible experience.
Their tents and car parking shades have thus become a common name in both commercial and private spaces. Shelter Tent FZE continues to rise in demand and popularity across the UAE. Much of this is due to their constant effort to improve their services. They ensure timely delivery for their clients, without compromising on important aspects like quality.
In addition to this, they use premium quality construction materials that meet the standards of durability and longevity that their clients expect. They have had the pleasure of working with a number of professional companies, supplying tents and car park shades to them for various purposes including storage and warehousing, resting areas for labors, and Ramadan tents.
With how vital their service has become to their massive clientele, Shelter Tent FZE, plans on continuing their trademark high-quality and reliable delivery. They hope to remain the go-to option in the minds of their customers and clientele.
About Shelter Tent FZE:
Shelter Tent FZE is among the premier providers of high quality car parking shades in Dubai, Abu Dhabi, Sharjah and various other areas of UAE. They believe in providing innovative designs that can meet the modern needs and requirements of their clients. Having worked across various areas of UAE and with many companies, they have the expertise and experience needed to provide reliable, modern solutions. Their car shades can be found in any major metropolitan area in Dubai, Abu Dhabi or Sharjah. For this reason, many consider them to be the top choice available for shade and tent rentals in UAE.
For more information: https://sheltertent.ae/
Google Map: https://www.google.com/maps/place/Shelter+Tent+FZE+%7C+Car+Parking+Shades+Dubai/@25.22468,55.3770392,15z/data=!4m2!3m1!1s0x0:0x3211dc6c23250ffd?sa=X&ved=2ahUKEwjn7KGkksboAhUKyYUKHUf_CRMQ_BIwX3oECFwQCA
Media Contact
Company Name: Shelter Tent FZE
Contact Person: Media Relations
Email: Send Email
Phone: +971 56 7771673
Address:Sultan Habtoor Warehouse, Warehouse# 34 – Nad Al Hamar Rd
City: Dubai
Country: United Arab Emirates
Website: https://sheltertent.ae