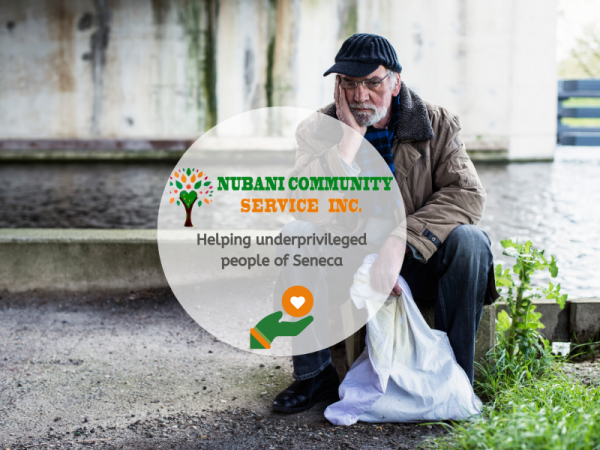 Established in May 2019 by Paul Brooks, Nubani Community Service quickly became one of the leading organizations to support the people of Seneca in getting housing and other essential supplies. The organization is aimed to provide transitional housing, food, education, childcare, and healthcare to homeless families and abused young women. Nubani Community Service has recently started a crowdfunding campaign on Gofundme.com to raise funds for helping the people of Seneca, South Carolina.
The funds raised from the campaign will enable Nubani Community Service to fulfill its mission of helping the vulnerable families by providing them with resources, and opportunities for them to become financially and economically independent. The community also helps young adults to develop the right skills and get the right opportunities for getting a job. Furthermore, it is now evident that the underprivileged have suffered the most from the ongoing Covid-19 pandemic, due to lack of food and essential resources, which is why they are in dire need of support from the fellow human beings.
Adding to the afflictions of the Seneca community, a Tornado hit on May 15th, leaving hundreds of people injured and properties damaged. With all that is going on, Nubani Community Service is not able to help the people of Seneca alone, which is why they started the fundraiser on gofundme.com.
Nubani Community Service follows many effective ways to help the people of Seneca such as Thrift shop, through which they provide job training and essentials like clothes, groceries, etc, along with Transitional housing, healthcare, and childcare support. The organization repairs the abandoned or closed properties to make it fit for living, for families with low income and abused women in need of shelter.
Nubani Community Service is a 501(C)(3) Registered nonprofit organization, that has helped over 2000 people in just one year of its inception, and the success of this fundraiser will enable it to help more.
Contribute to the crowdfunding campaign now on gofundme.com.
All donations are tax-deductible.
Media Contact
Company Name: Nubani Community Service
Contact Person: Paul Brooks
Email: Send Email
Phone: (864) 784-0929
Country: United States
Website: nubani.org/