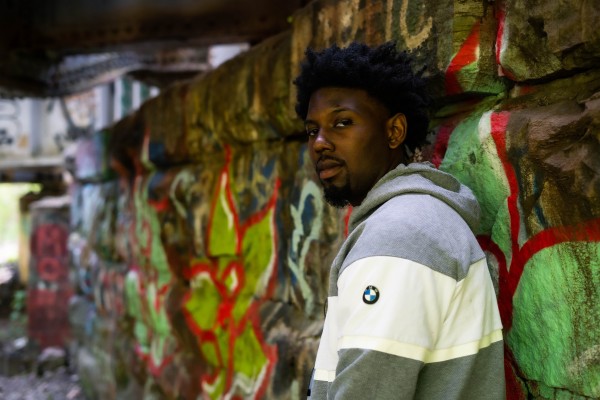 MoodyTheProfit is a talented new and upcoming artist who is ready to make his debut with his single "Yeeks" produced by Forgi, releasing on June 2nd. The Indie Hip Hop artist promises to bring a fresh new wave of music, with experimental sounds, groovy rhythms, and hard-hitting vocal delivery, reminiscing the classic era of the '80s and '90s Hip Hop. Moody is extremely into creating vibe music and loves the gas!
"I just began working on music. In the past, I free-styled in the dorm as a regular basketball scholarship athlete. If only I'd known later I rather pursue music back then." – MoodyTheProfit.
Inspired by the likes of Kanye West and Young Thug, Moody likes to stay authentic with his music. He believes in immaculate songwriting that is funky yet thought-provoking, embedded in foot-tapping beats, and of course, a smooth vocal flow. Discovering music as a way of expressing his inner thoughts and desires, Moody is creating music that is a reflection of his life experiences. He is constantly supported by his family and friends which is one reason, he likes to make upbeat music, which makes you forget all your problems for a while!
"I have always loved Hip Hop, and Dance music, so when I finally decided to enter the music scene, I knew what kind of music I wanted to create. My upcoming single "Yeeks" is a banger for the ladies and the clubs. I know the clubs aren't open yet, but when you listen to this song, you'll want to get up from the couch and dance!" says the artist talking about his upcoming single.
Although his upcoming single was put on hold due to the ongoing Coronavirus pandemic, Moody finally decided to release it on his birthday on June 2nd.
The song will be available on all streaming platforms through this LINK.
Media Contact
Company Name: BeOursforever
Contact Person: Moody or Brianna
Email: Send Email
Country: United States
Website: instagram.com/moodytheprofit