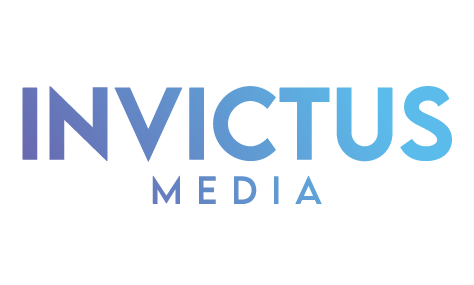 The Sri Lankan company works with frontier technology to deliver personalised advertising and data-driven suggestions to steer brands through a post-Covid19 era. Invictus Media is a digital marketing agency that provides world-leading AI technology with partnerships that service Fortune 500 companies. Their services help companies recover from the effects of the COVID-19 pandemic through consultancy, creative advertising, and data to help CEO's and General Managers meet KPI goals and more.
Colombo – 11th June, 2020 – Invictus Media is now venturing into providing an experience like no other for business decision-makers, by incorporating the latest AI technology in unison with seasoned digital marketing expertise. The company is now full-suite, also boasting business consultancy services and branding through partnerships with Ore Global, an established enterprise consultancy in the Maldives.
"AI" has become a buzzword in the current marketing landscape, but with robust internal solutions as well as partnerships with tech firms that service the likes of Oreo, Jack Daniels, Gilette and celebrity personal brands which makes up to 30% of their revenue through AI solutions, the young team at Invictus Media is on the absolute forefront of AI digital marketing technology that has proven to minimize wasted advertising dollars as well as create high ROI campaigns.
"We provide solutions that CEOs and decision-makers didn't even know they needed", says Anan Weerasinghe, CEO of Invictus Media. "After the events of COVID-19, customers are more sensitive than ever to content posted online and business owners face the problem of not knowing how to engage customers in order to stay relevant. Invictus Media solves both problems by providing data-driven guidance to content and hyper-personalized advertising to maximize ROI".
COVID-19 has led to a global economic downturn and with tentacles in the USA, Australia, New Zealand, Europe, and Asia, Invictus Media has prepared critical response plans to ease the struggles of business decision-makers to grow their business and make the right decisions in a post-pandemic era.

About Invictus Media
Invictus Media is an agency that specializes in using artificial intelligence and digital marketing, with a young team of dynamic individuals to help maximize the potential of other companies.
About Ore Maldives
Ore Maldives is a "creative consultancy" and branding business that is known for producing innovative advertising campaigns and marketing plans, along with strong risk management for its clients.
Further details on the services provided by Invictus Media is available at the agency's website http://invictusmedia.agency/

Media Contact
Company Name: Invictus Media
Contact Person: Anan Weerasinghe, CEO
Email: Send Email
Phone: +94 772719447
Country: Sri Lanka
Website: http://invictusmedia.agency/