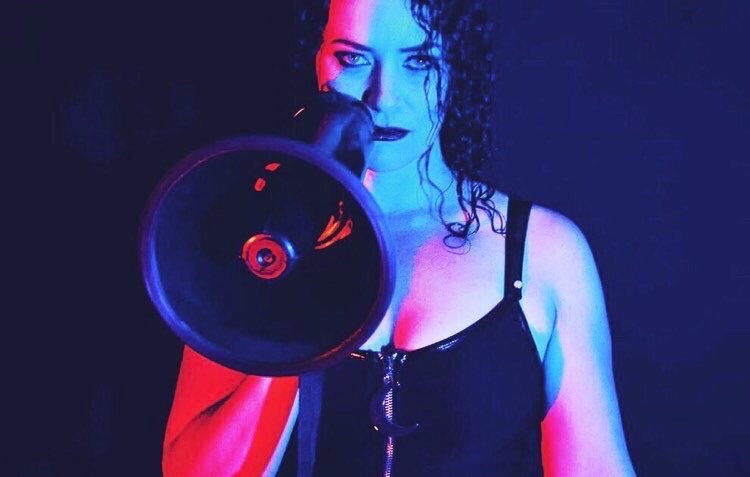 "Dark dramatic dissonant piano with raw and ethereal vocals" is one way Scarlett Cook describes her music style. Having been playing piano since she was just 4 years old, Scarlett Cook is a contemporary classical, heavy rock/metal influence pianist from Melbourne Australia, who has won appreciation from all across the state, along with the 'Flinders University Art Prize 2003', for her Instrumental Track 'The Prophet'.
Scarlett Cook released her latest single "Predator" on March 8, 2020, and it is possibly the heaviest, most aggressive, unconventional piano-based track out there. Scarlett has moved a notch ahead in her music game with this track. If features swirling percussive piano, heavy drums and bass, and raw vocals that get straight to the point for social commentary. It is the perfect soundtrack to the 'Me Too' movement. "Predator" is a part of her forthcoming album, along with the track "Mi Corazon" that features piano, vocals, cello, and drums. It is one of Scarlett's most poppy, tender, melancholic songs that gradually builds into a lusty crescendo.
Scarlett Cook has always been surrounded by music since her childhood as she comes from an artistic and musical family. Her father is a successful visual artist and her mother is a violin teacher, guitarist, folk singer-songwriter. She draws inspiration from great artists like Nirvana, Tool, Tori Amos, and Opeth.
When asked about her music style, Scarlett Cook says, I like to call it 'Piano Power'. Heavy rock metal octaves and power chords in the bass, with neo classical gothic long phrases in the treble. It's also very cinematic especially in several of my instrumental pieces. Vocally it fluctuates being melancholic, soprano, emotive poetry with raw, mad sentimental vocals."
Scarlett Cook's musical journey has been very interesting. She first started writing songs and performing live on guitar and singing solo, and then in a grunge band called 'Autonomy'. She has been performing as 'Scarlett Cook' on piano now since 2002, which she says is her strongest and most cathartic instrument for songwriting.
Scarlett Cook encourages her fans to stay tuned for the rest of the new album, which will be out by late 2020, featuring piano, vocals, cello, full string quartet, bass, and drums.
Listen to Scarlett Cook's songs now on scarlettcook.bandcamp.com
Media Contact
Contact Person: Scarlett Cook
Email: Send Email
Phone: 0424 894 968
Country: Australia
Website: www.youtube.com/scarlettcook