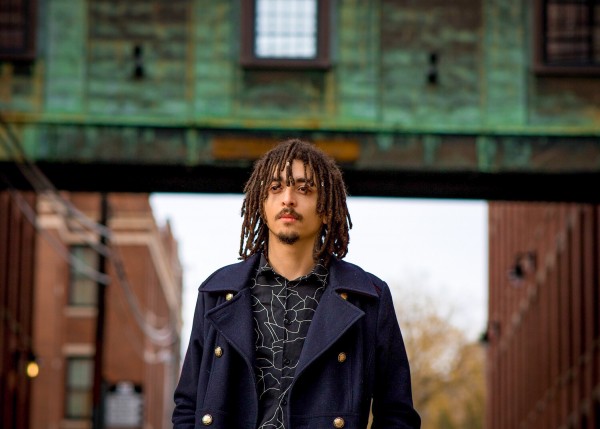 Afro-Latinx artist from Providence, Rhode Island, Sid AKA Slitty Wrists is a 23-year-old artist who by using the magic of his music, prospects the different levels of the human psyche. The most beautiful factor of Slitty Wrists' music is that it makes the listeners attached to it on a personal level. It makes them relate to it with their own emotional experiences which make his music all the more unique.
Slitty Wrists recently released his first-ever full-length album "Slitty Wrists" on May 2, 2020. It is an amazing collection of 14 groovy songs including, Intro, Psychedelic Poetry, Su-Mi-Ma-Sen, NVM, CNCTNS, Illegal Aliens, SCHMOKE!!! and 7 others. Each of the 14 songs is a masterpiece on its own, which is beautifully handcrafted by the artist to directly hit the listeners' hearts.
When asked Slitty Wrists about his latest album, he says, "In this tape, I bring you through the mind of "Sid" as he navigates the world of Slitty Wrists. This psychedelic adventure takes you in a wild ride of emotions and high energy bars. While every bass-heavy this project still manages to be lyrical and makes the listener ask themselves questions."
Slitty Wrists has always been surrounded by music from his childhood days when he used to make funny parodies, long before he was exposed to hip-hop. He draws inspiration from artists like Calle 13, System of a Down, & M.I.A and believes in making music that is out of the box. He likes to call his music style as "Grunge-hop", which is a blend of various genres such as trip-hop, jazz, funk, blues, and rock. He doesn't like to confine his music to any genre in particular and wants to be acknowledged as an artist with a wide range of music.
Slitty Wrists has been making music since the age of 15 years and has performed with well-known artists in different places across New England. Slitty Wrists summons his fans to give this positive statement "Whenever you feel the need to self-harm, instead go bump some Slitty and get that energy out in a more positive way."
Listen to the album "Slitty Wrists" on Spotify.com.
Instagram: https://www.instagram.com/slittywrists/
Media Contact
Company Name: Slitty Wrists
Contact Person: Sid
Email: Send Email
Phone: (401)286-5255
Country: United States
Website: www.slittywrists.com