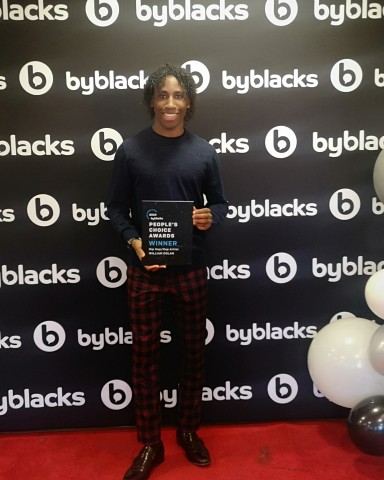 William Dolan is a young and talented musician, dancer and athlete who entered the music scene three years ago with his first single "Cadillac". Written when he was only 12 years old, the song earned him a young song-writer award from the SOCAN Foundation which celebrates emerging Canadian musical and audio-visual composers and songwriters producing high-quality original works that deserve to be recognized.
William followed up the award-winning Cadillac with the release of the singles "Girl", and "Cotton Candy". Most recently at age 15 he released "Here Right Now" a song that describes emotions evoked amidst the COVID-19 pandemic; the song has now been streamed more than 100,000 times on Spotify.
But it is the first single Cadillac, that now in this time of world-wide protest evoked by the senseless death of George Floyd and other black people, that resonates with him the most. While Cadillac is a fun and positive song for youth, it carries an important message for everyone about racial equality and pays respect to important figures like Martin Luther King, Harriet Tubman and Barrack Obama. It pays tribute to the past while evoking hope for the future.
Interviewer: Tell us about your single "Cadillac"
My single Cadillac is a song I wrote to show my concerns about world issues like the environment, war, equality, and black history. I wanted a song that would not only address issues but acknowledge how important black history is to me and show respect to civil rights leaders of the past and present.
Interviewer: How are you affected by the Black Lives Matter protests?
I have been positively impacted by the Black Lives Matter protests, because I am hopeful to see that people of colour and other races are stepping up along with the rest of the world. Many people are supporting the black community in getting equal rights, so that we are one community because black lives matter.
Interviewer: Do you think youth can make a difference and fix racism?
Yes, I think youth can make a difference and fix racism because we are determined to make significant permanent change for the better that includes everything from climate change to racial inequality and injustices toward black people and I am proud to be a part of the youth empowerment movement which will change our world forever. Black people are human beings and should be valued and treated with respect.
Interviewer: What would you like people to know about your involvement in the community to support others?
I am trying to get black history taught in schools, so that black people are acknowledged for their struggles and contributions. I have never been taught black history at school, but fortunately I receive this education at home. My mother is black, and my father is white, and we live life in harmony with lots of love. I also teach my song Cadillac at schools and volunteer to help educate the youth about black history.
More information about William Dolan can be found on his official website.
His latest single "Cadillac" is available on Spotify and YouTube.com.
Media Contact
Company Name: William Dolan Official
Contact Person: Suzanne Tyler
Email: Send Email
Country: Canada
Website: williamdolanofficial.com