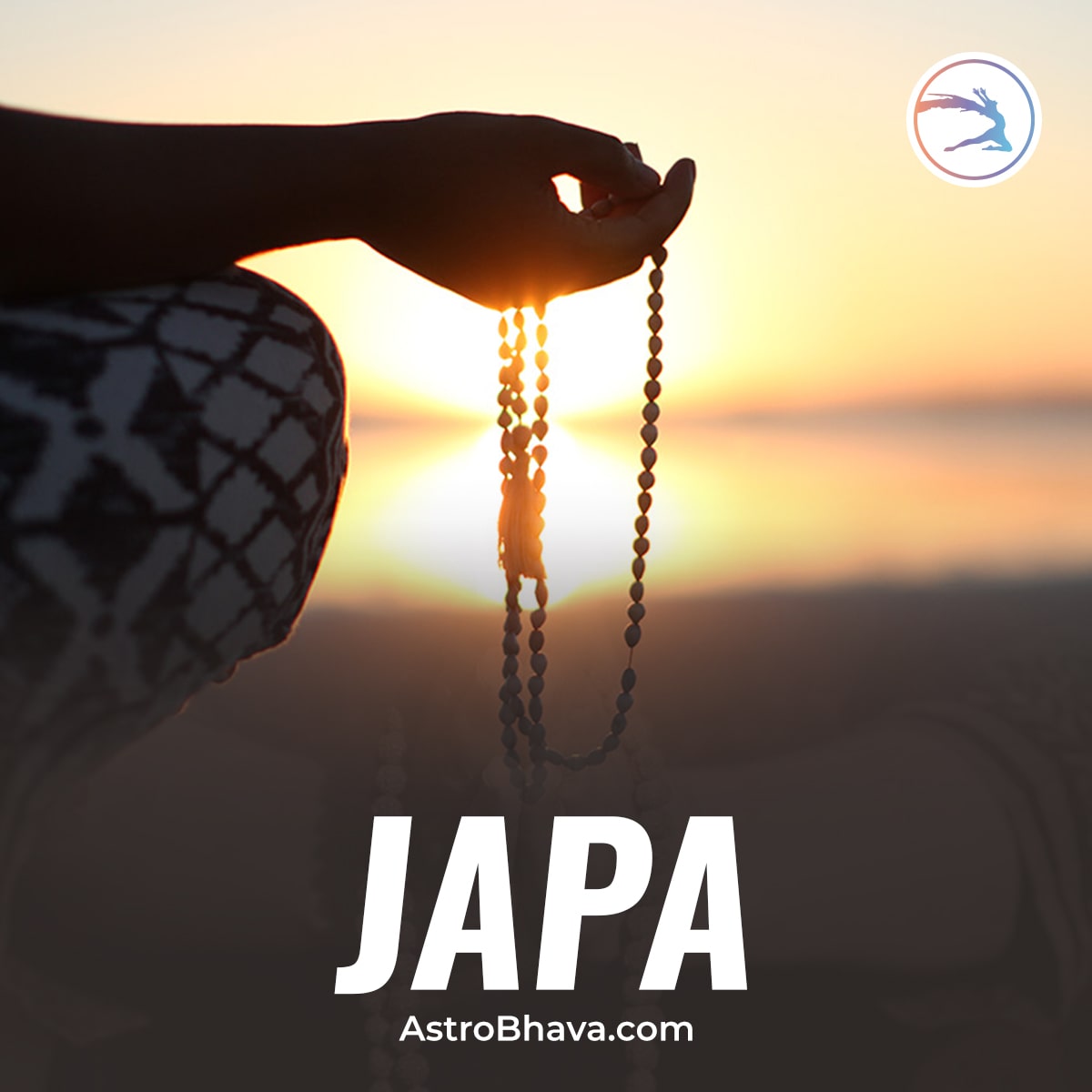 Japa has been a practice since ancient times. 'Japa' is derived from the Sanskrit word Jap, meaning to repeat aloud, internally or in a low voice. Scholars propel the path of spirituality with the practice of Japa. Through the repetition of Mantra Japa, one can create an optimistic habit pattern. Mantra Japa gradually leads an individual to surmount spiritual obscurity. It is one of the best techniques to utilize the mental and physical energies in completing the path of self-transformation. Mantra Japa offered to deities can help to remove all the sins accumulated from the past live. The mental repetition of Mantra Japa is said to be the most beneficial and powerful as it enhances concentrating power. Malas or rosaries of various kinds accompany the Mantra Japa from countless years. In general, Mala is a sacred instrument that should be respected by a practitioner. In the beginning, the extraction of Mantra Japa was usually from Rig Veda. Afterward, the priests and purohits took account of several non-Vedic sources too, for the extraction of Mantra Japa.
Mantra Japa is one of the ancient Vedic techniques that have been around for thousands of years. Mantra Japa usually has two purposes, either spiritual or worldly. With the help of unique features of Mantra Japa Indians, especially Hindus and Buddhists are leveraging their benefits from centuries. The Mantra Japa is used to find solutions to life issues such as – education, job, business, progeny, enemies, obstacles of life, financial issues, and success. Mantra Japa does not always have a positive aspect, uttering it in a wrong way can invite several negatives and obstacles in life.
Practicing the right Mantra Japa to the deity for resolving the issue is very important. It can be difficult for a person to select correct Japa that can resolve his issue. Therefore Astrobhava, an Indian company provides the best guidance along with appropriate assistance regarding Mantra Japa. The services of Astrobhava include online Pandit services that can precisely guide you to solve your issue. Sometimes the use of spirituality can be ineffective in finding solutions to several difficulties of life.
Therefore, a team consisting of experienced and passionate members who help their clients to overcome the issues is easily available on www.astrobhava.com.
Media Contact
Company Name: AstroBhava
Contact Person: Customer Support
Email: Send Email
Phone: +91 96295 55442 / +1 (845) 834-4334
Address:Kurichi
City: Coimbatore
State: Tamil Nadu
Country: India
Website: https://astrobhava.com