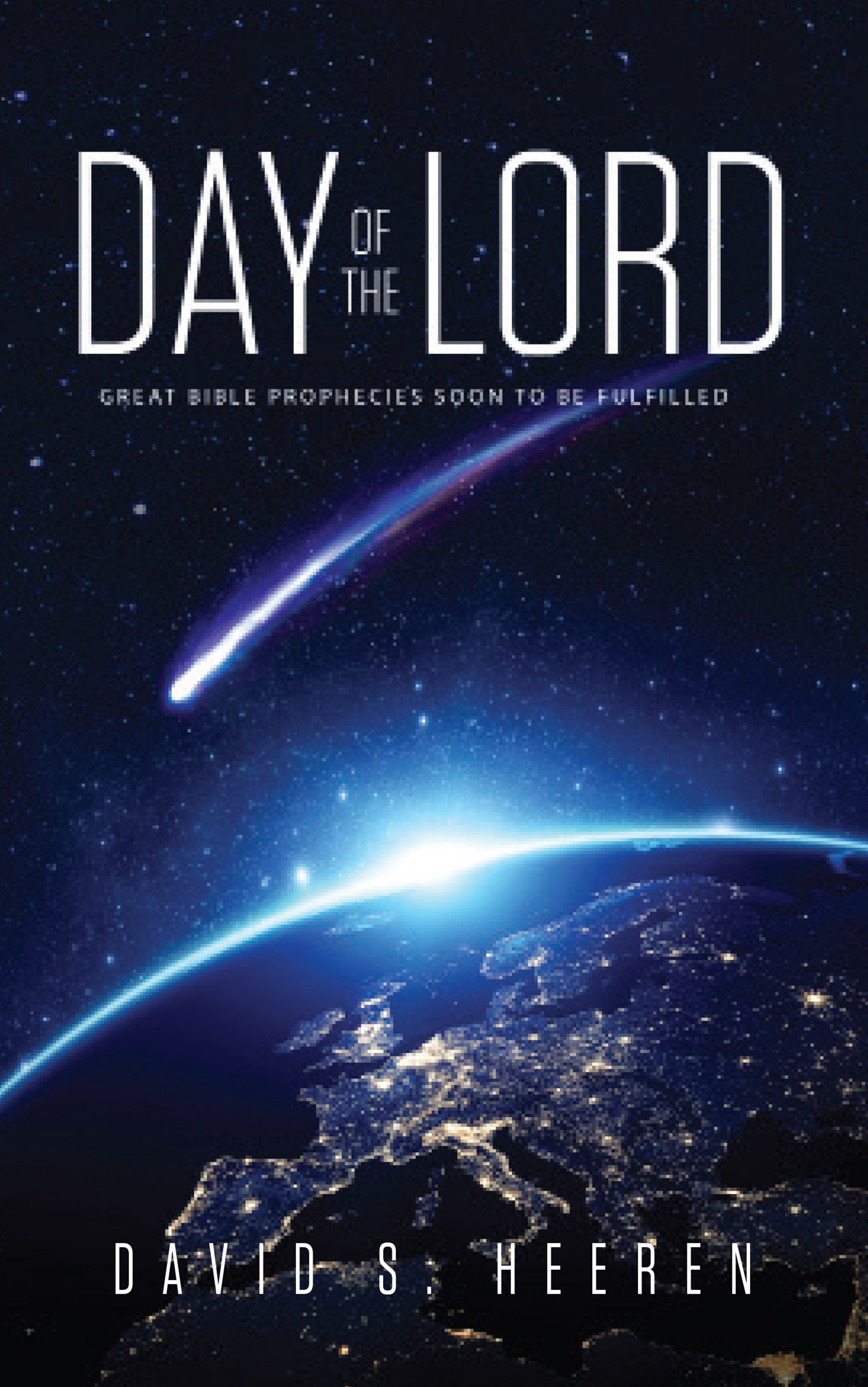 Day of the Lord: Great Bible Prophecies Soon to be Fulfilled by David S Heeren is now available on Amazon. The book cites deep and thought-provoking questions to ask yourself about faith, about Christ and His big return.
Heeren created a book of beautiful questions that readers can relate and understand thoroughly. With reference to the Bible, some food for thought questions include, "Does God have a plan of perfect justice yet to unfold for dealing with surviving perpetrators?"; Why is it important for American citizens to pray for the U.S.A.?, How will God bring eternal glory out of the great tribulation and other perilous times of deep distress? among others.
His answers show cross-references in the Bible that collected together give you reassurance and comfort. The book is full of incredible truths discussed in detail that remind readers that we can fully put our faith in God and trust Him.
With his string line of awards and well-regarded books, Heeren gives readers something to reflect on his answers, as they will come across Scripture passages that will encourage them to believe and grow in their prayer life.
Day of the Lord: Great Bible Prophecies Soon to be Fulfilled, presented verses to substantiate these claims, for example, include, what prominent celestial sign will herald the Second Coming of Jesus Christ (Mat. 24:30)".
This book is an intriguing yet enlightening read for those who are interested in the Christian doctrine and those who would like to search for the truth about prophecies. A book that is impossible to put down, David S Heeren's book is available on Amazon and on other major online stores
Follow him on Facebook: https://www.facebook.com/DavidHeerenAuthor/
Media Contact
Company Name: URLink Marketing | URLink Print and Media
Contact Person: Media Relations
Email: Send Email
Phone: 1-888-980-6523
Address:1603 Capitol Ave., Suite 310
City: Cheyenne
State: Wyoming 82001
Country: United States
Website: www.urlinkpublishing.com/