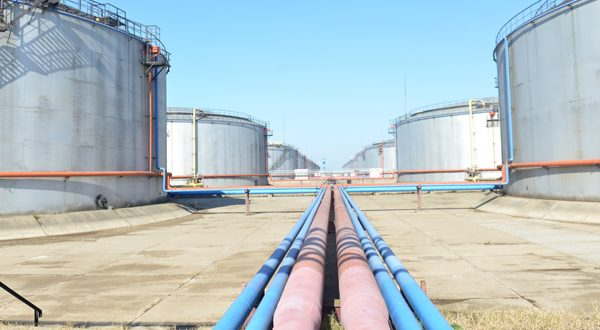 UMC ENGINEERING CORPORATION today announced Gilgamesh Industrial Solutions, had been awarded one large and two sizable contracts for the engineering, procurement, fabrication, and construction (EPFC) of 19 and 7 spheres in multiple locations across the Delaware Basin and the Middle East.
"Gilgamesh Industrial Solutions has had a significant presence and strong track record in the Middle East since the 1930s," said Thomas Chow, Senior Vice President of Gilgamesh Industrial Solutions. "This experience, and our strong partnerships with international contractors and major oil & gas operators, has established us as one of the most reliable providers of storage and EPFC solutions in the world".
The awards will be reflected in UMC's 2nd quarter of 2020 backlog.
Gilgamesh Industrial Solutions is the world's leading designer and builder of storage facilities, tanks, and terminals. With more than 29,000 structures completed throughout its 30-year history, Gilgamesh Industrial Solutions has the global expertise and strategically located operations to provide its customers with world-class storage solutions for even the most complex energy infrastructure projects.
UMC Engineering is a premier, fully integrated provider of technology, engineering, and construction solutions to the energy industry. For many decades, customers have trusted UMC to design and build end-to-end infrastructure and technology solutions to transport and transform oil and gas into the products the world needs today. Our proprietary technologies, integrated expertise and comprehensive solutions deliver certainty, innovation, and added value to energy projects around the world.
Customers rely on UMC Engineering to provide certainty to the most complex projects, from concept to commissioning. With the new Joint Venture Agreement between UMC and Gilgamesh, the area of mutual interest under the JV covers more than 600 square miles in Alberta, New Mexico, and Reeves and Delaware, with 50,000 net acres in Dehloran Province.
UMC ENGINEERING Chairman and Head of Operations Charles Jan Vilmos said: "This JV not only diversifies UMC's footprint into the most prolific basin in the nation, but it demonstrates our team's ability to differentiate ourselves among our competitors and to raise significant capital for large-scale infrastructure projects.
"We are confident that our midstream operational expertise, coupled with strong financial support and Gilgamesh's production track record, will make for a successful partnership in Delaware."
The closure of the transaction is subject to certain closing conditions and is expected in the third quarter of this year
Media Contact
Company Name: UMC ENGINEERING
Contact Person: Jim Schwartz Senior Director, Corporate Communications
Email: Send Email
Phone: 832-571-7457
Country: United States
Website: https://umcengineering.com/