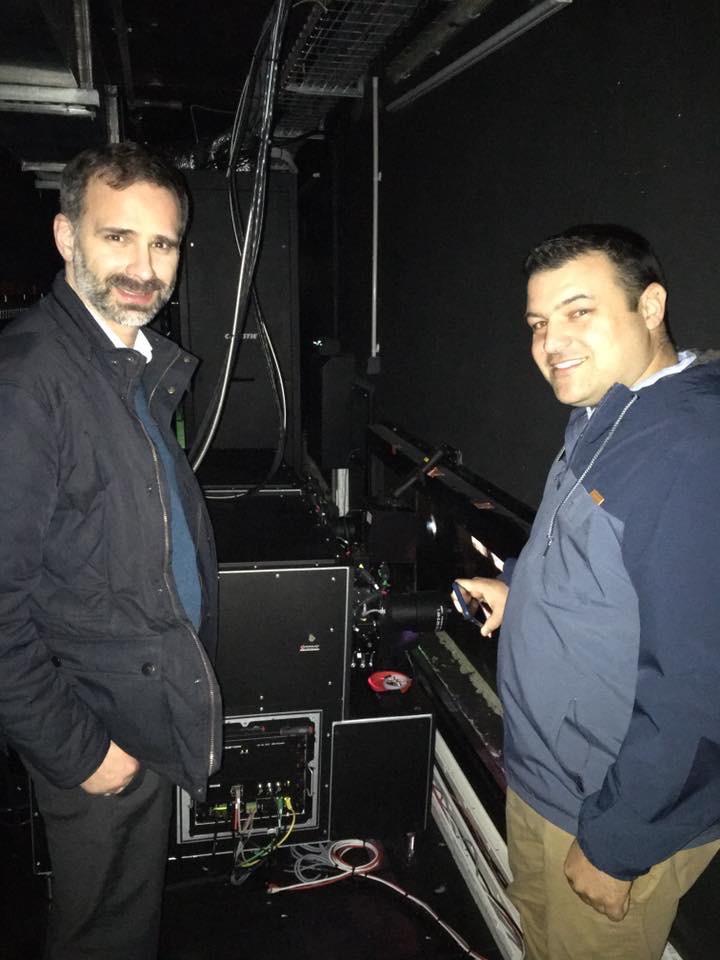 Two weeks on from Anthony Kelly, SVP Americas, discussing the U.S. movie industry, this time Cody Polla, Curolux Product Manager, has spoken to entertainment journalist Joe Harvey. Discussing the upcoming reopening of cinemas in the country, Polla also discusses how Harkness Protect can aid cinema brands in the States.
"Right now, the state of cinema is currently in a 'wait and see' state," Polla said. "I believe the fate of reopening the large exhibitors will rely on the studios and the release of schedules starting out. If the ticket sales begin to rise, more and more cinemas will be able to open more showings. Showing older movies can be useful, but the big paying audiences will come back for the new releases."
2019 was perhaps one of cinema's biggest years. Not only did the year see the conclusion of the hugely successful Avengers franchise, but the ninth instalment of the Star Wars franchise. It will not be the final Star Wars film however, with New Zealander Taika Waititi writing and directing a new feature film for the franchise.
At the start of 2020, the stage was set for another big year on the silver screen. Disney's Mulan, a live-action remake of the 1998 film, Wonder Woman 1984 are both set to be released in July and will most likely be affected at the box office because many State's will only be in the early stages of their individual restarts.
"I've seen two groups of people," Polla said. "Ones who are not worried about the virus and the other who will limit their exposure until a vaccine is found. Bringing this second group back to the theatres is key. From my view on this latter group, the general exposure to large groups is the biggest concern.
"Recent protests do seem to point in the opposite direction, so it is possible that the return could be sooner rather than later, if there is not a large virus bump from these protests. Giving people the feeling of safety will be key. Risky behaviour will not be taken lightly."
Harkness Screens have made a commitment to helping cinemas reopen safely, when they are allowed to do so. Launching HarknessProtect.com for US businesses to purchase Personal Protective Equipment (PPE) from. Offering an array of solutions for US-based companies that will be restarting in the near future, Polla believes that the Harkness Protect range is well suited to help those enforcing social distancing guidelines.
"Harkness can help cinemas in reopening if the cinemas are looking to protect their employees and customers," Polla said. "Our knowledge and technology in PVC surfaces is key, providing customers with the resources to meet reopening needs. Harkness Protect products have been designed to meet the needs of this new world, as well as reducing the virus spread.
"The barriers are now a common product in the everyday retail sector and our product range makes it easy for cinemas to provide the safest environment using our PVC technology. The cap visor is an innovative product designed to reduce transmission of viral droplets and incorporate this into an everyday product."
Media Contact
Company Name: Harkness Screens
Contact Person: Joe Harvey
Email: Send Email
Phone: +44 (0)1438 725 200
Address:Unit A, Norton Road
City: Stevenage
State: Hertfordshire
Country: United Kingdom
Website: www.harkness.co