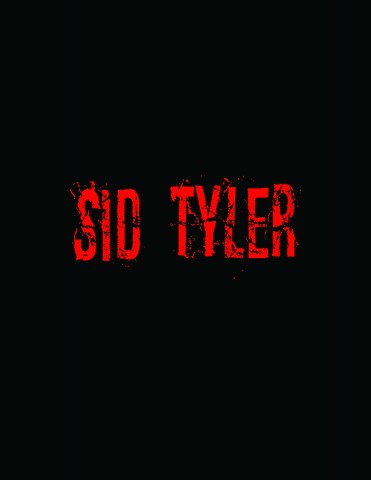 A rising star from Italy, Sid Tyler is a talented artist who believes in creating unique music. Having spent most of his time listening to British artists and musicians like The Stone Roses, the seminal brit-pop band, The Cure, Pulp, Suede, Blur, and Oasis, he draws inspiration from the brit-pop era.
Sid Tyler recently released his latest track on May 5th, 2020. This song says a lot about the artist's life and highlights the fact that humans sacrifice so much in their life just to get very little to nothing in return. This track is full of ardent and striking beats that will make you want to bang your head and shake your legs. It is crammed with captivating music, accompanied by smooth flowing vocals that will make you leave wanting for more.
"I started to sing when I was 28. I've always been an introvert and shy person until I started to study theatre in 2005. I also started singing back in 2006 and was classically trained in vocal technique. My high-end voice could be compared to singer Brian Molko (Placebo). I even went on to found in 2010 the Placebo tribute band "Sinner Embryos" and performed in and around London for some time", says Sid Tyler telling about his musical journey so far.
For Sid, Fight Club is a movie that has changed his life by teaching him to give a break to the past, before it is too late. Although his real name is Aldo, he chose to adopt an artistic name 'Sid Tyler' inspired by Brad Pitt's character Tyler Durden. Sid doesn't believe in confining his music style to any particular genre. He loves to experiment with different music styles and then come up with a sound of his own. He uses intelligently slapstick lyricism with eclectic, synth-dripped instrumentation. Sid creates music that is unique and unheard of by the listeners.
Sid is a hard-working artist that believes in giving nothing but the best to his listeners. Sid wants to make his name in the music industry. Sid believes in making music that is meaningful and could bring a smile to people's faces. He wants his music to be the go-to place for his listeners when they are feeling low or having a bad day.
Sid Tyler tells his fans to always believe in whatever work they are doing without complaining and without being afraid of making mistakes. After all, the people who have succeeded are the ones who have made mistakes and tried the most.
Listen to Sid Tyler's music now on all music platforms including Spotify.com, Soundcloud and YouTube.
Media Contact
Company Name: Sid Tyler Music
Contact Person: Sid Tyler
Email: Send Email
Phone: 00393487081346
Country: Italy
Website: www.youtube.com/channel/UCWLyXIgU1-V5uhbLRkOvC0Q?view_as=subscriber