Multifaceted singer-songwriter, Tricia Greenwood, releases album about contemporary life issues during Shelter in Place and COVID-19 pandemic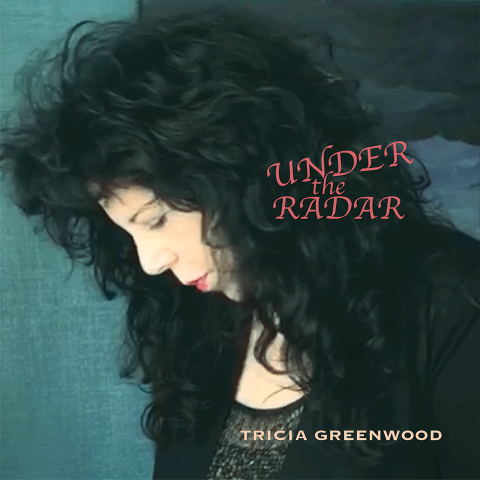 Tricia Greenwood's creative mind has her hands in everything from music to graphics and even writing books. The award-winning singer-songwriter recently released a new album, "Under the Radar." Tricia uses her talents to send vital messages to her fans and millions of music lovers around the globe.
The album contains 11 songs authored to lift the spirit of listeners. "Too Good" is where Tricia aims to inspire females dealing with domestic abuse to get out on their own, fight the scourge, and defy all odds to reach their potential. "I'm Coming Home," is a motivational song for those on the front lines dealing with the stress of COVID-19 with hopes of hugging their loved ones at last and soldiers who are serving our country keeping us safe.
The music industry has evolved over the decades, spearheading the development of related on-going issues in the world. Music producers, record labels, and musicians have contributed to the growth of the entertainment industry. Unfortunately, many of the songs airing today have greatly deviated from the true essence of the artistry in creating songs that send messages subtly while keeping listeners entertained.
Greenwood's passion for making thought-provoking content shines through with her new music video on YouTube: https://youtu.be/V1fT5QPUzkI
As a true Renaissance Woman, this Award-Winning Bay Area Songwriter is also the graphic designer for vinyl album covers for musicians at Master Groove Cutters, a high-end exclusive diamond cut vinyl album online business. She also authored her second book, "Beautiful Thinking," reiterating the wisdom, of authors from the past century, applying words written then for today in with creativity, and ingenuity.
"Under the Radar" has already started to get amazing reception from music lovers, with a constant play on KISS FM and www.radiorockon.com
The album is currently available in digital download and CD, at www.heartspeakmusic.com and for vinyl www.mastergroovecutters.com.
For more information about Tricia Greenwood please visit – www.tricia-greenwood.com.
Media Contact
Company Name: Tricia Greenwood Music
Contact Person: James Perry
Email: Send Email
Phone: 408-691-3339
Country: United States
Website: heartspeakmusic.com